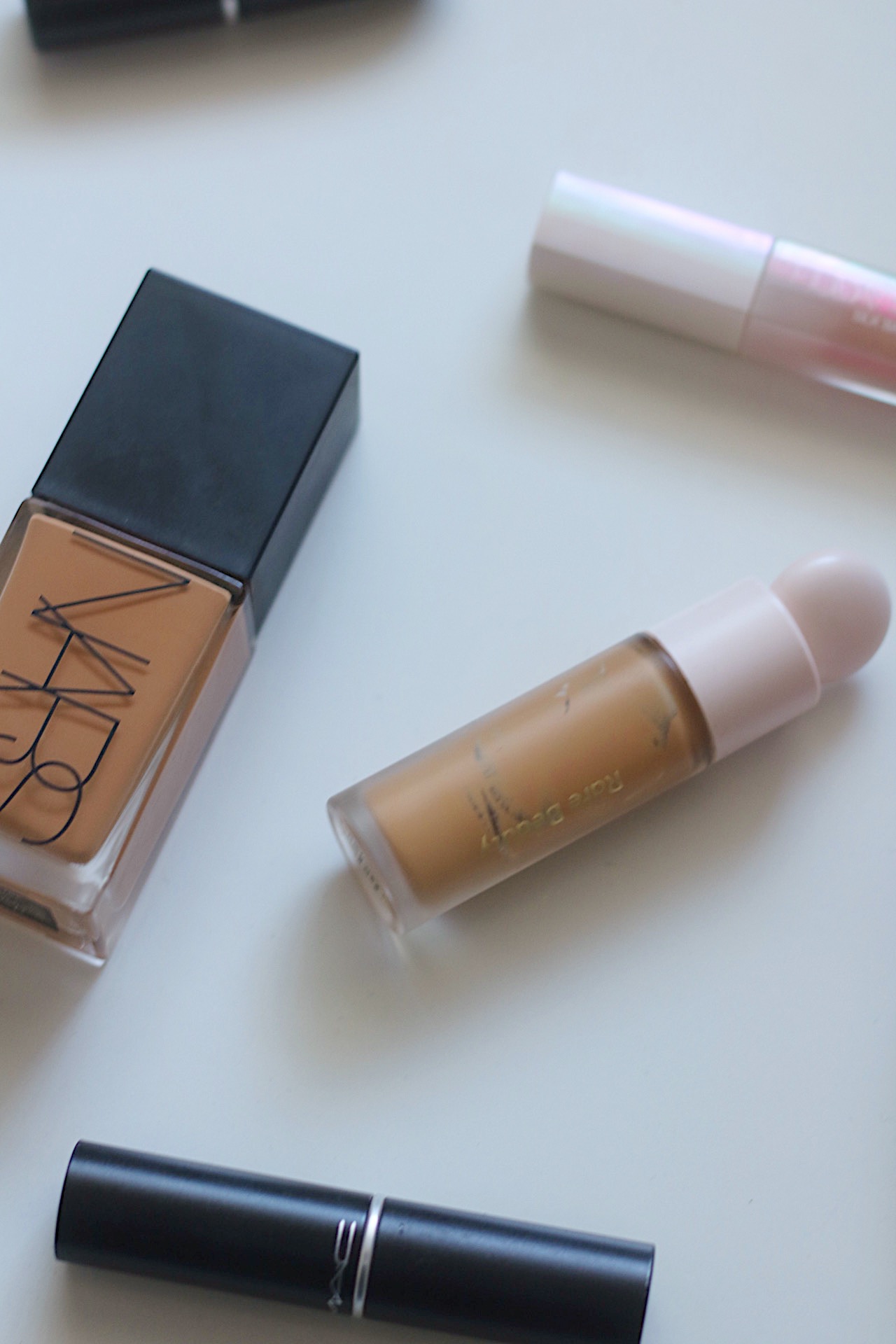 As for contouring I'm using a concealer stick from MAC Cosmetics and I love how easy it is to blend and I can control how heavy or sharp the contoring has to be. Love it!

Lately I've been trying out a brow definer from Huda Beauty and I think I really like this one. It's not a favorite of mine but it is not bad either! It's average I would say. I think you can find something better for a much better price.

I also use a makeup serum to have a good base to work with from Laneige. I think it looks good but I feel like whenever I dont use the serum; the result looks the same. The product is fine itself when you first apply it and your skin is a little sticky in a good way to absorb the product but it is not something I'll buy again due to the price and it doesn't have a huge effect on my skin (remember our skin are very different from each other so what doesn't work for me might work for you and the other way around).

As for lipgloss I'm using one from Huda Beauty and I love it! It's really good and I can see myself buy it again!
Let me share my current beauty essentials with you guys today:
My current go-to foundation is the NARS foundation. I love how dewy and natural it is yet it gives a very clean base.!

My next favorite that I definitely am gonna buy again is the concealer from Rare Beauty! I love the consistency, the shade and it is easy to work with!

The setting spray I'm using at the moment is from MILK Makeup and I've bought this twice and I've been very happy with the product!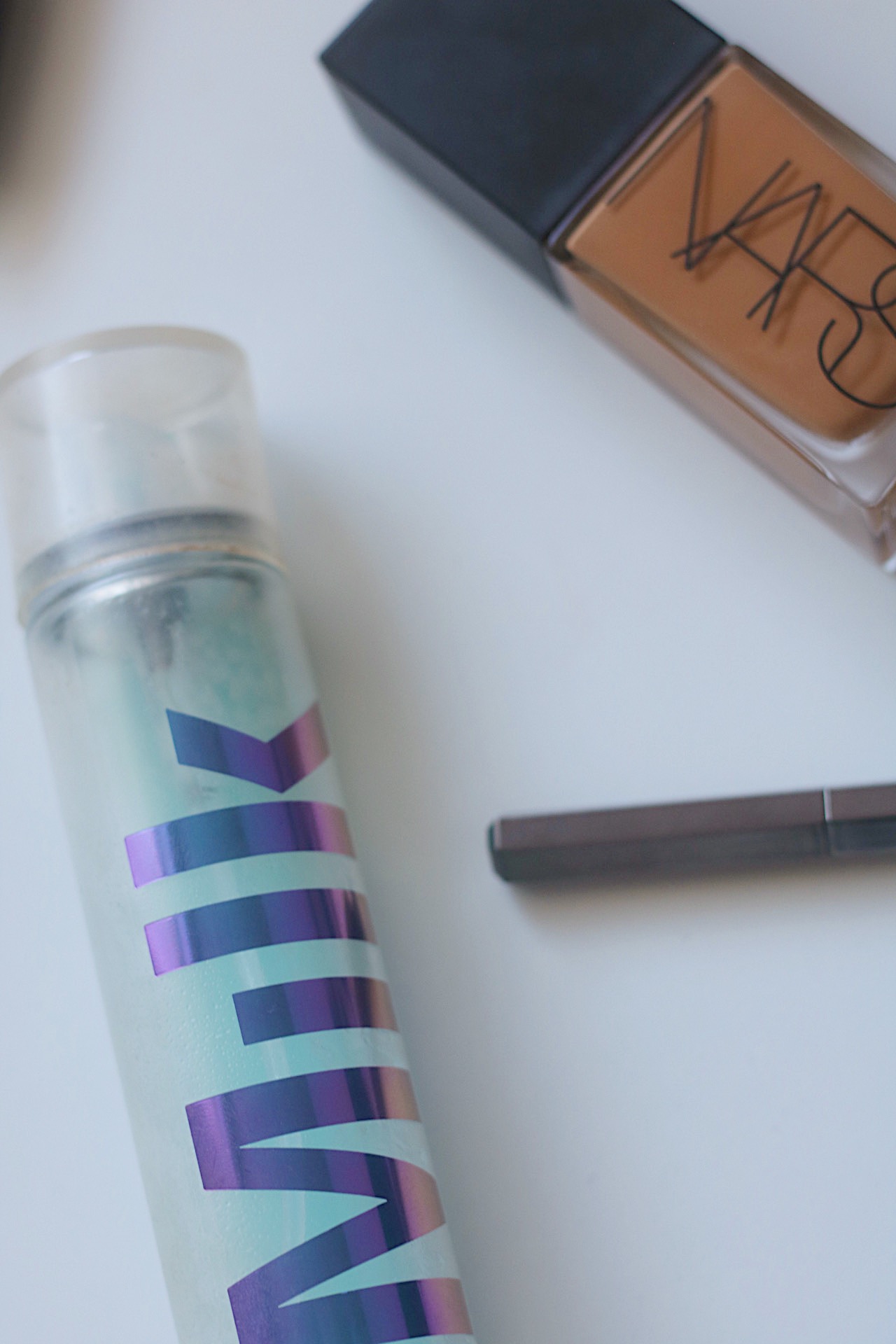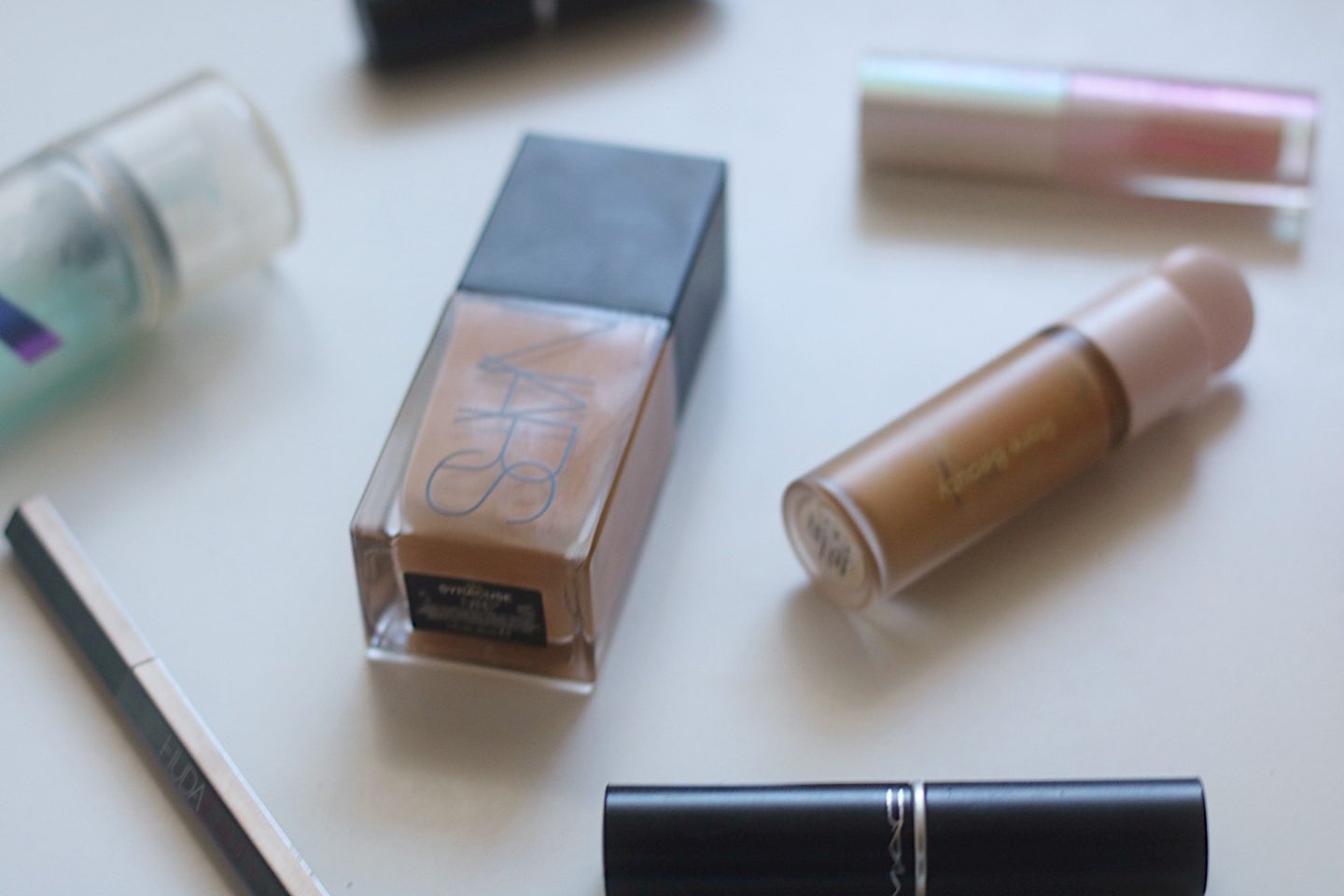 This blogpost contains affiliate links