Helloooou guys! <3
It's been a couple of days since I last updated. I've been busy with school lately but now I'm back xD I used some time on the blog contest so I needed to catch up on some stuff :D Guys if you haven't voted for my blog feel free to do it here ^_^ If you wanna know more about the blogging contest, click here :D
Last saturday my friends and I went to an event called Star Night 2. It's a show where a lot of artists gets to perform (From DK and some from other countries too); There were dancing, singing, stand-up comedy etc.! And it was awesome! :D I really enjoyed the performances and it was interesting to see each artist/group performing! I got some photos from the show, not the best quality though, and otherwise of course some selfies too :-P
All the performances were great and the hosting was awesome! I was really entertained! I don't have pictures from every single performance, but here are some of them ^_^
The show: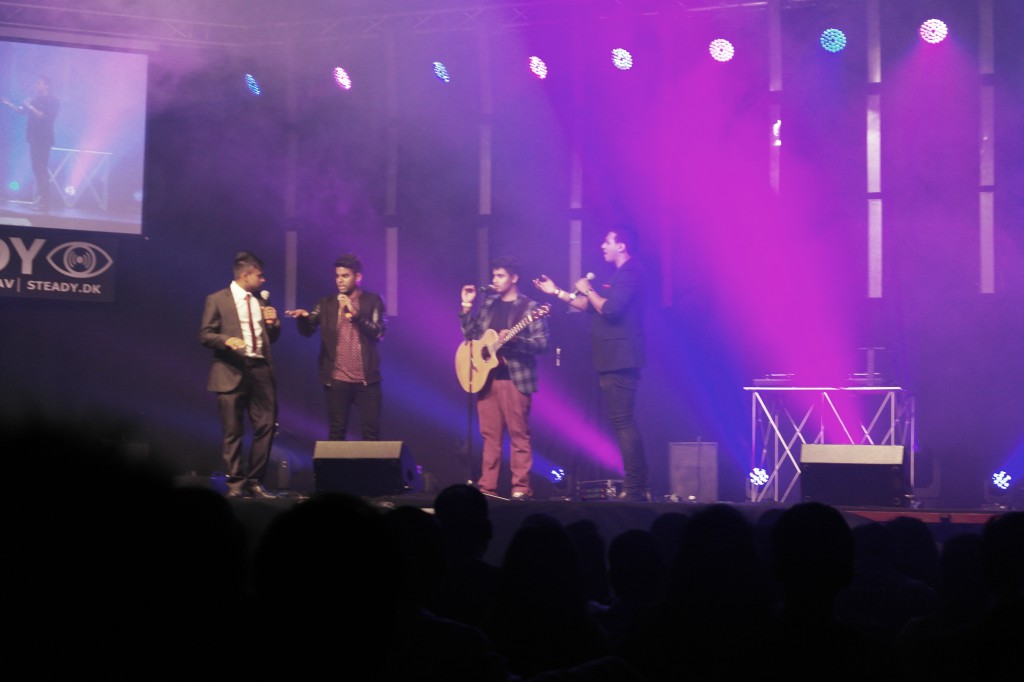 These guys were the hosts. And I gotta say they did an awesome job! No doubt! :D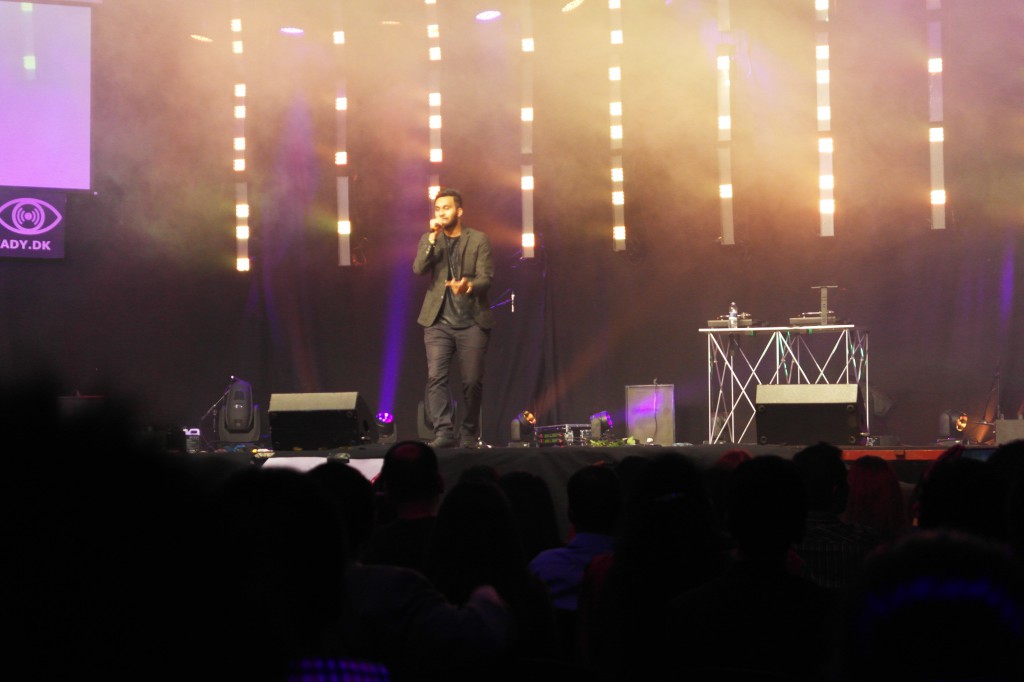 Inno Genga: I used to watch his covers on youtube and it was a pleasure to watch him perform live! :D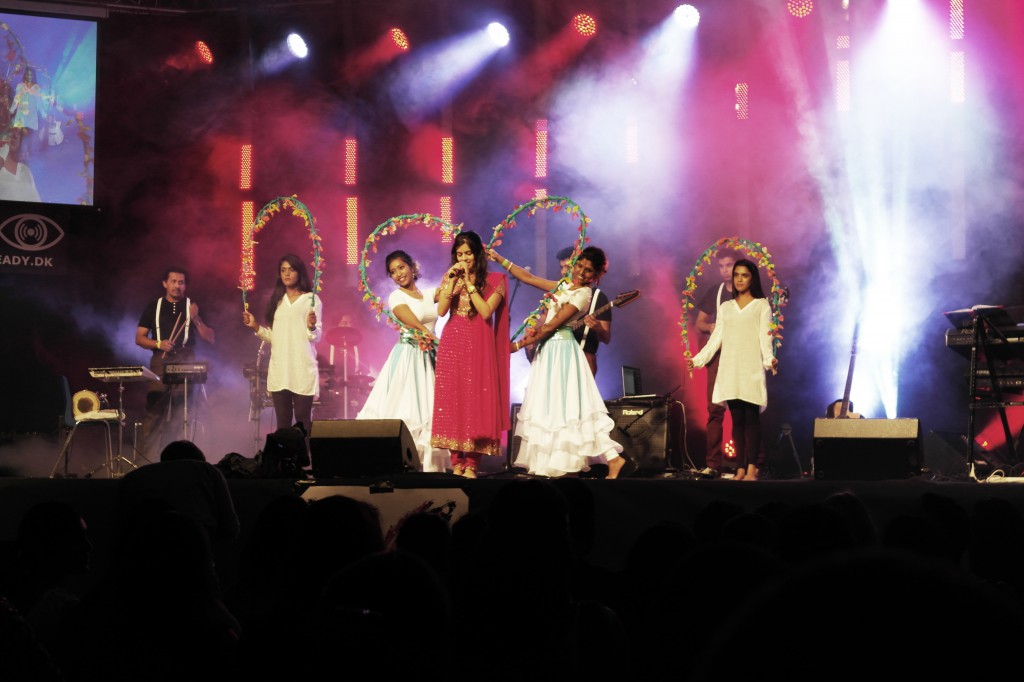 This performance was really good and she sang the song beautifully! :D Loved it!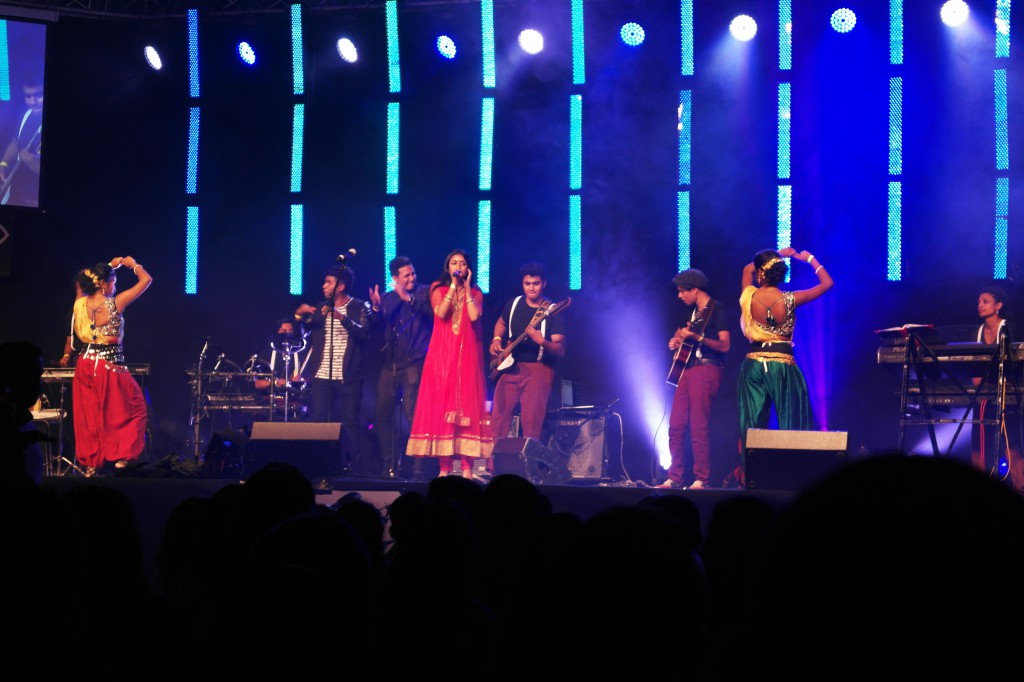 I really enjoyed this song! She sang it so good and I have never heard this song before but I gotta say she made this song so catchy (need to figure out what song it is!). Another amazing singer! :D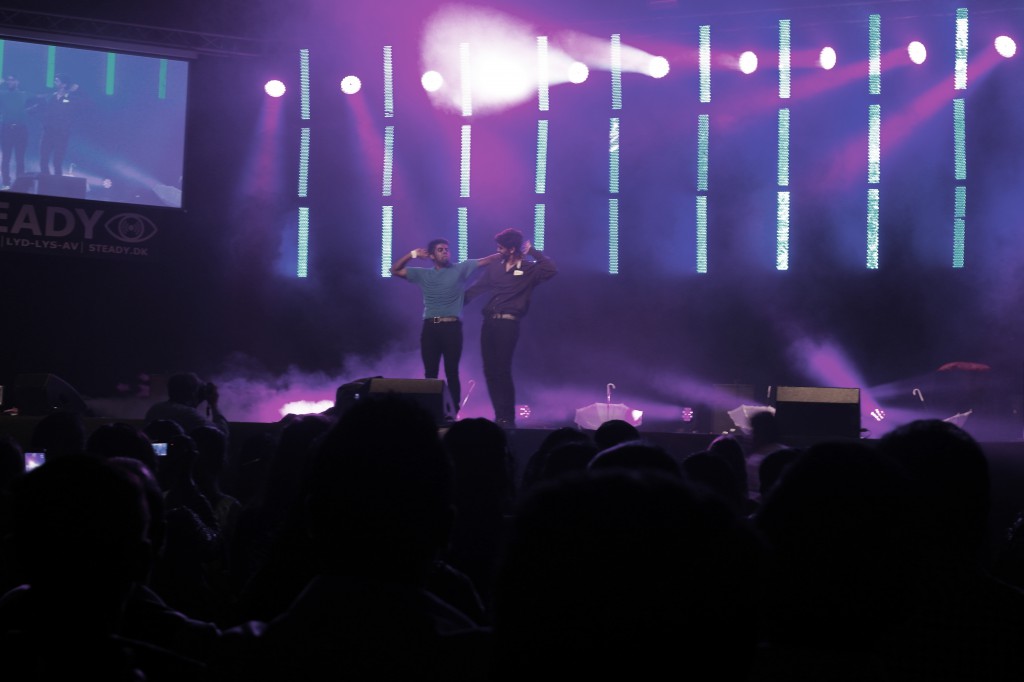 So this was a dance performance and the whole performance was good but I really really loved the intro (that song they chose was just perfect!) And this shot is from the intro of their performance! I loved their song selections a lot!! Another shot from their performance: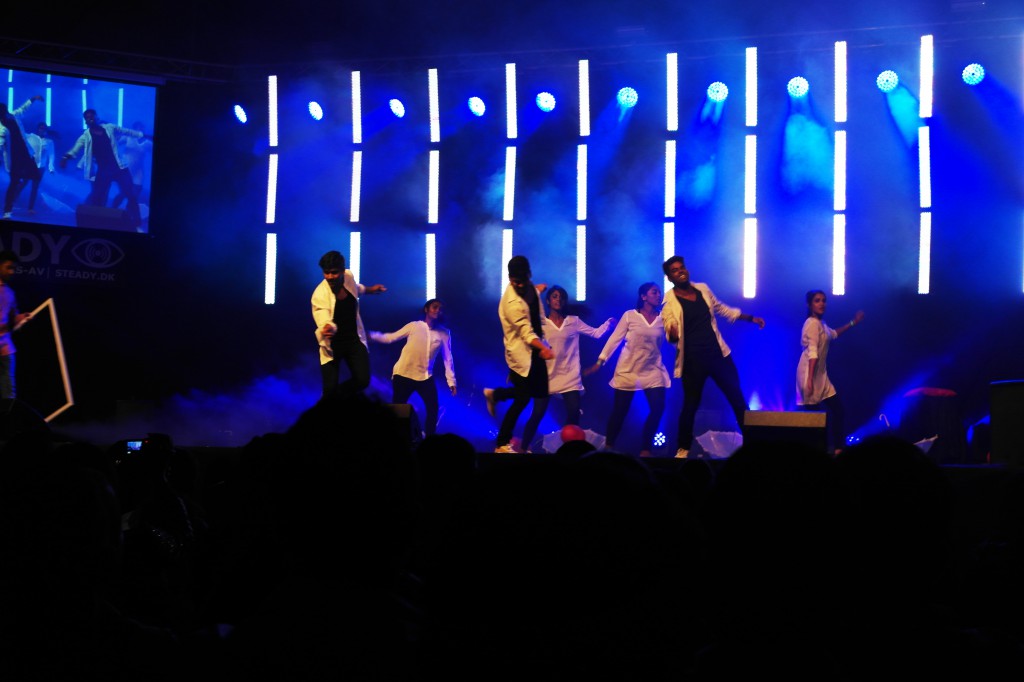 There were actually a lot more dance performances but I didnt get a good shot of them and I took video for some performances too so you gotta live with this :P *sorry*. Anyways some more shots quickly: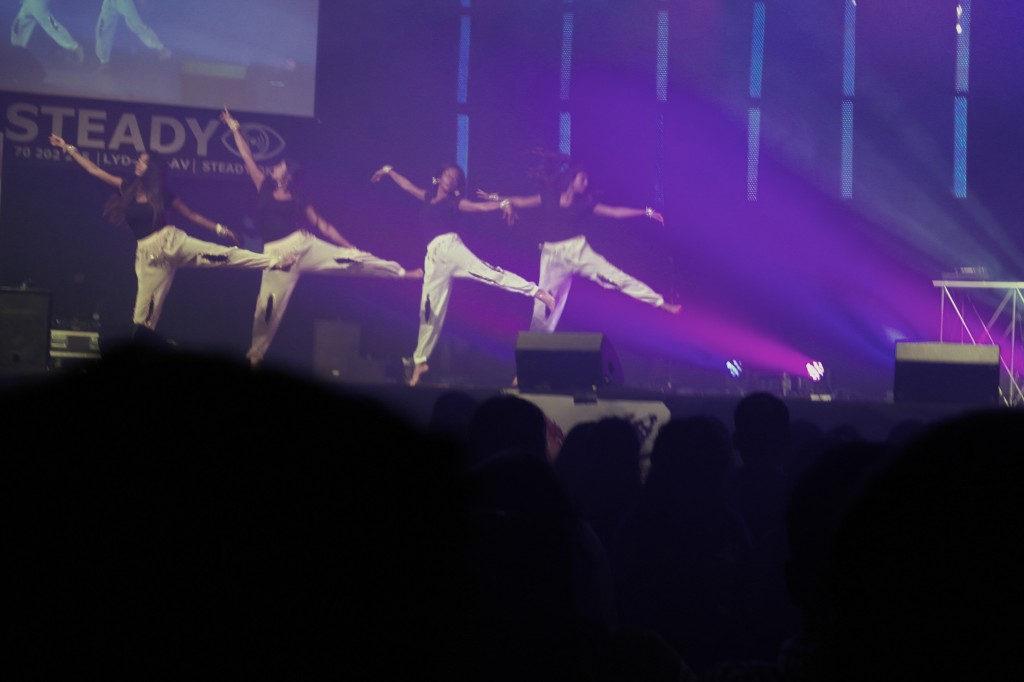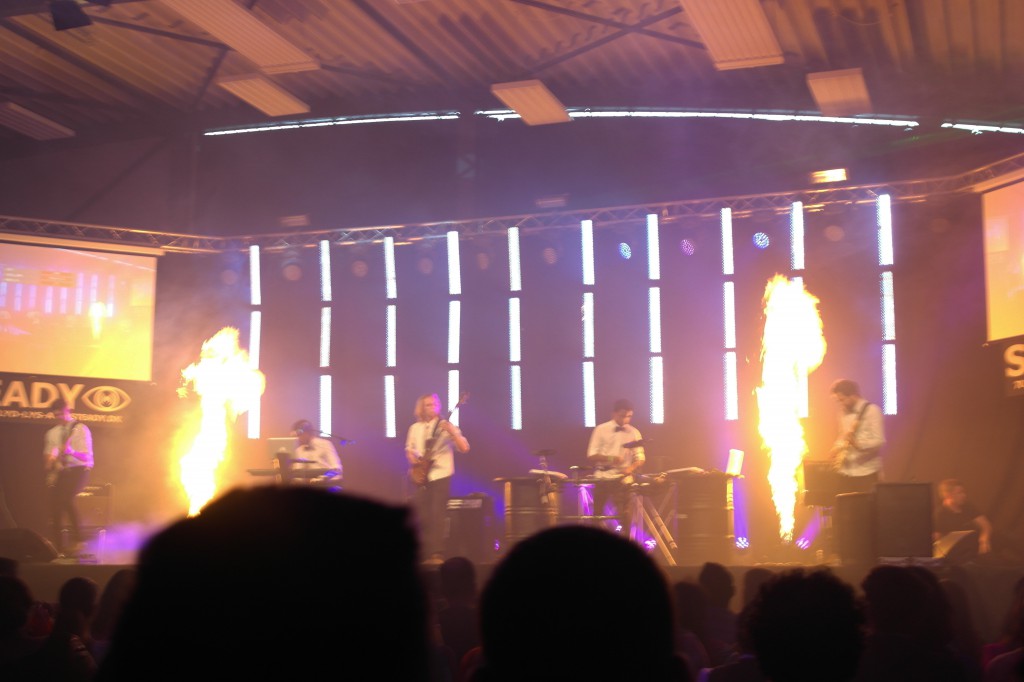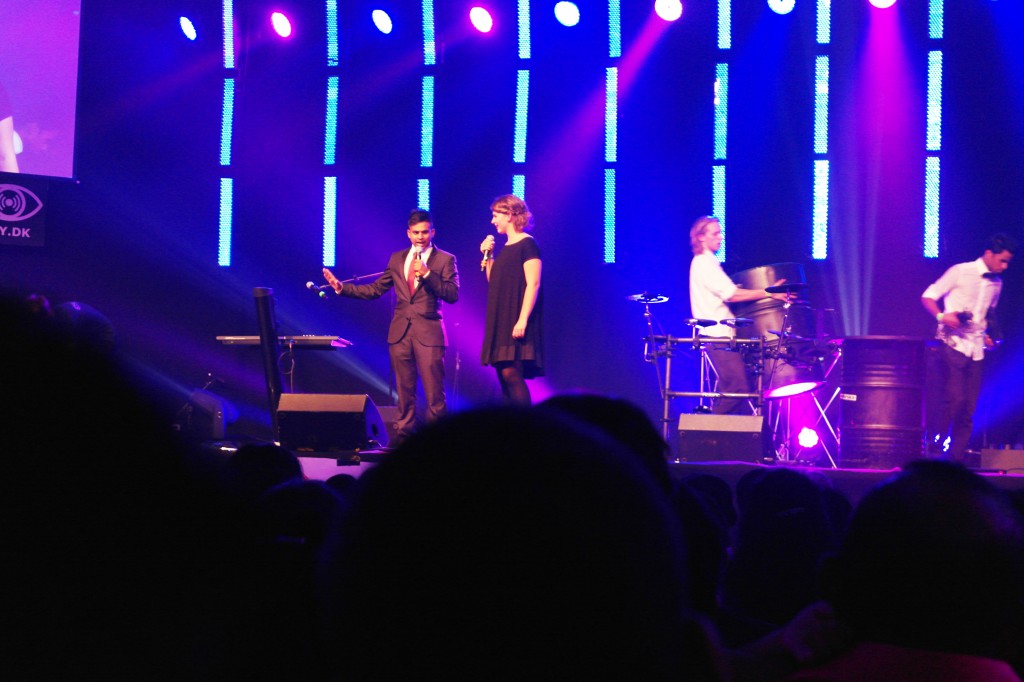 O-m-g! This girl sang a tamil song and she OWNED it! She was amazing too! :D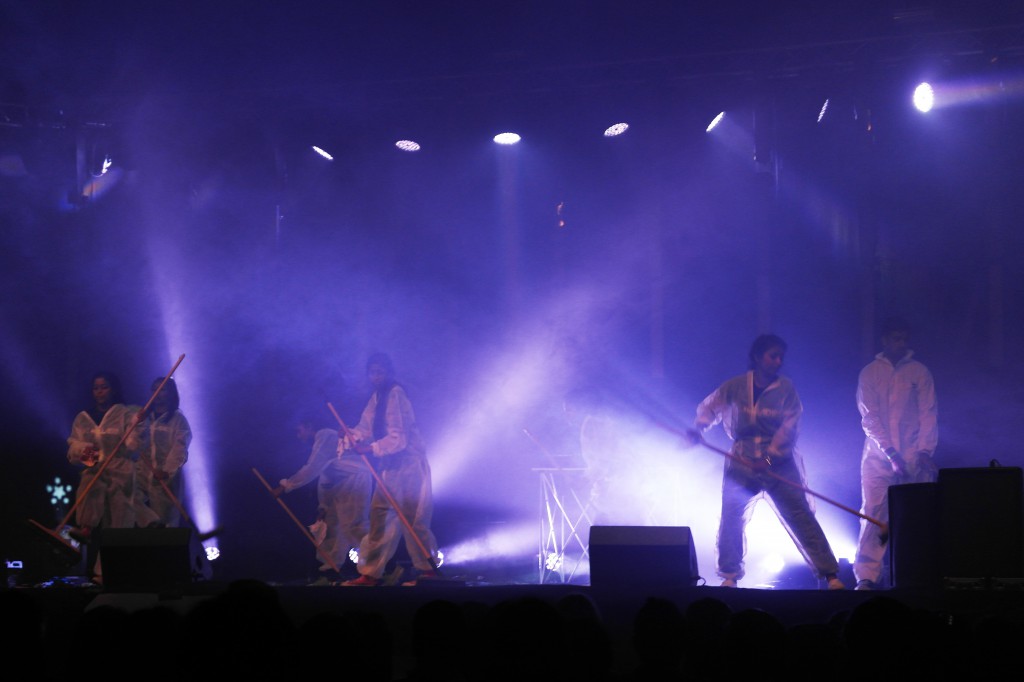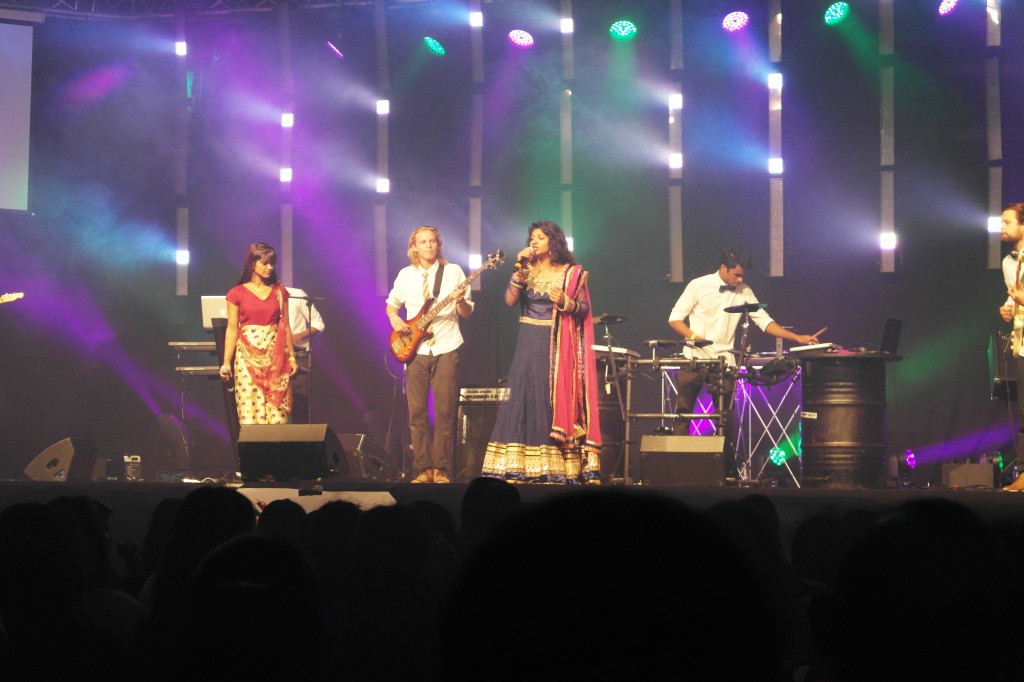 Friends & I: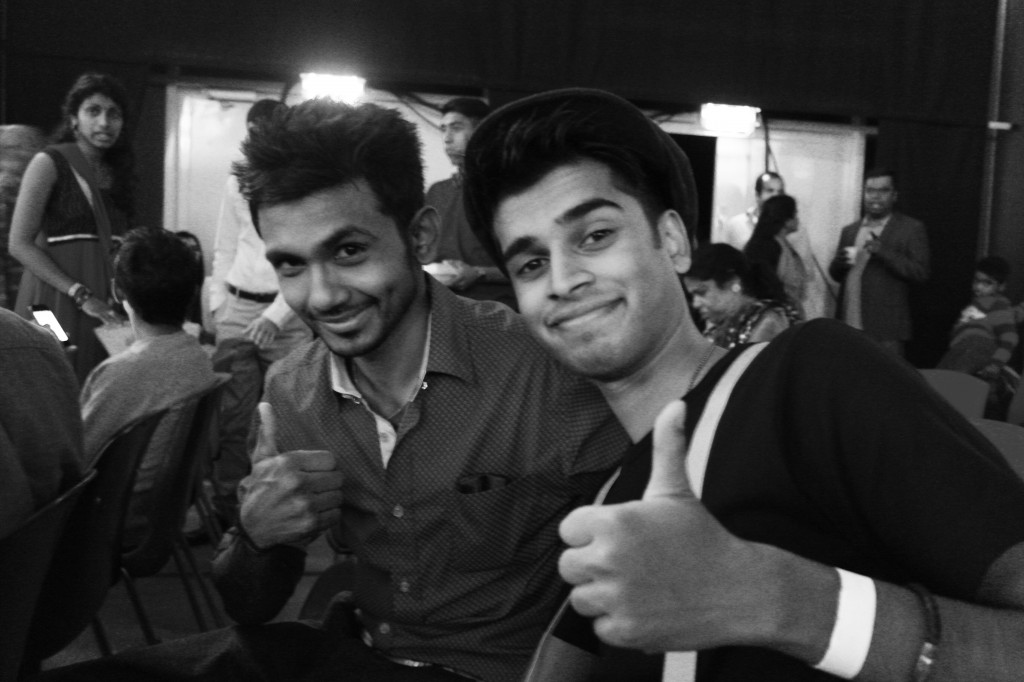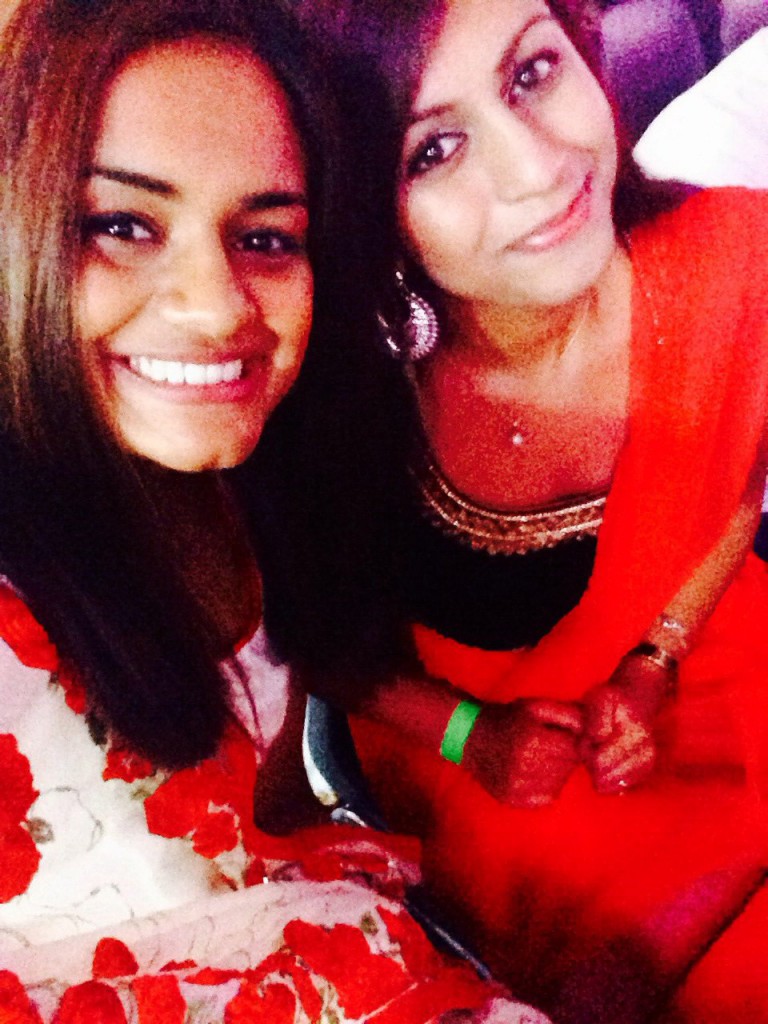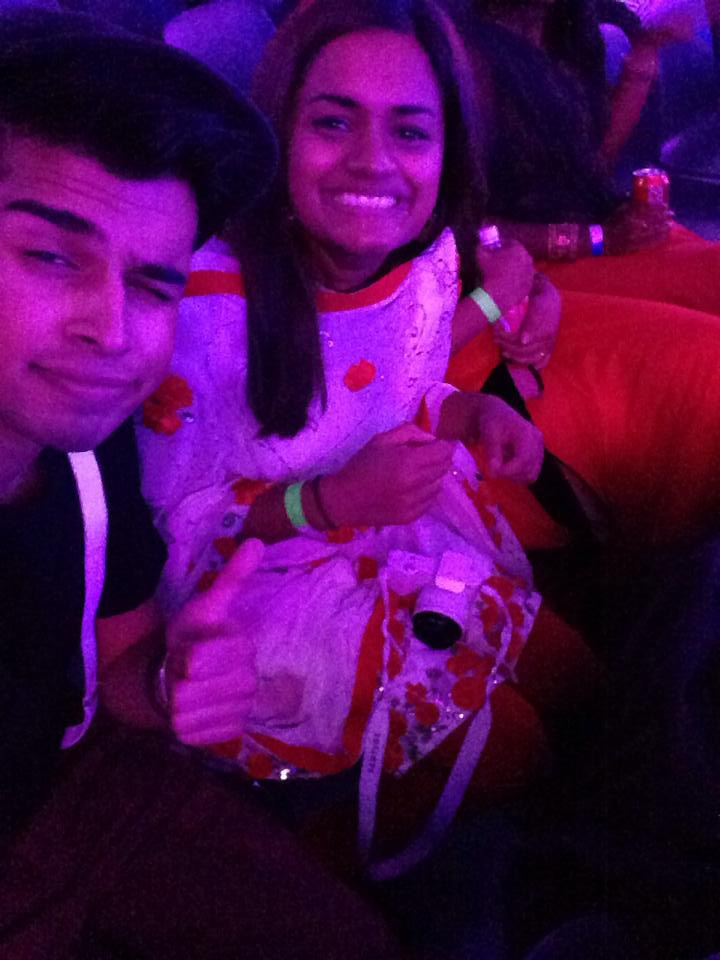 Now to the outfit: So guys… I was in an outfit crisis. I had two outfits ready for the show. And the first one didn't fit me well, since I have wide shoulders, and the second one… well yeah I just noticed the day before that it kinda had a big hole on the arm -_- So I got to borrow an outfit from Delany (she's seriously a lifesaver), cause I didnt have the time to get home to get something else since all my "salwars (=tamil outfits)" are back home at my parents' place :P So thank you Delany <3 You are the best xD