Hello guys! :D <3
I mentioned in one of my previous post "Red Carpet Look: Emma Watson" that I was participating in a Loreal Contest and I got to the semifinals guys!! :D (Thank you to everyone who voted <3 Love u all <3 ^_^!!)
Oh! And feel free to vote for me yet again by clicking here <3 :D
This round is about styling yourself from head to toe! :D I have to pick a theme between romance, rock, glam and bohemian. And then I have to interpret the theme my own way. I've chosen romance.
One of the challenging parts is that we have to make a video where we show our look in details and here is my video:
The title for my video is "Hopeless Romantic". Romance can be all girly, happy and totally colorful and all, and it can be empty, dark and sad yet beautiful. I was going for something sad and empty yet not totally depressing but beautiful and girly. And that's why I choose the song "Drunk on love – Rihanna" too, since it suits my vision. Otherwise I wanted to work with a contrast like casual bright makeup vs. heavy dark makeup, so I decided to do two looks for the theme.
First Look: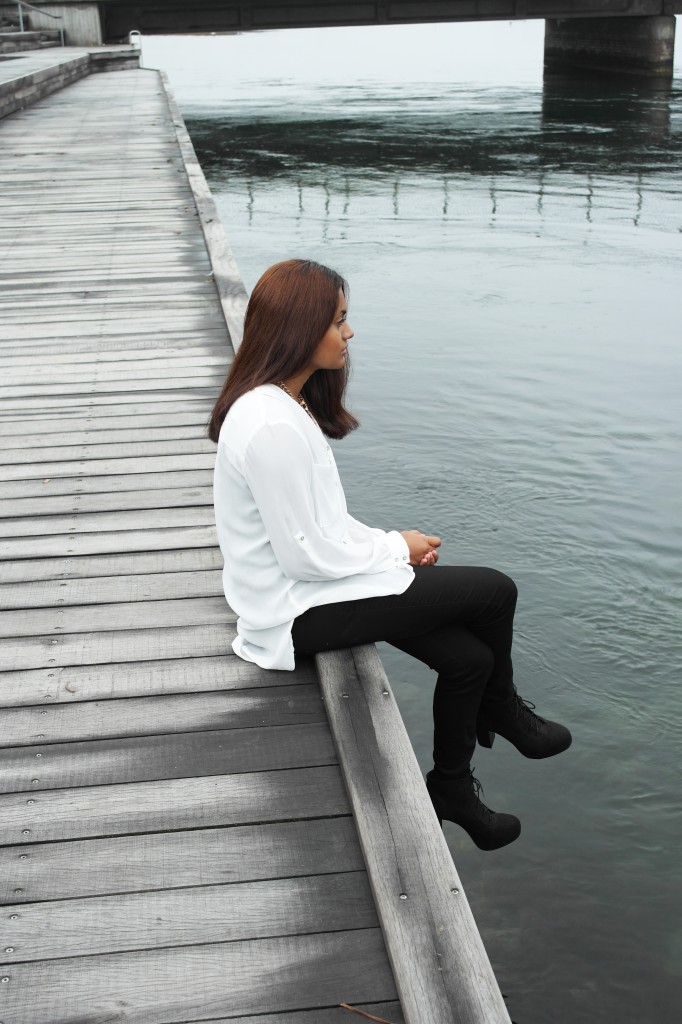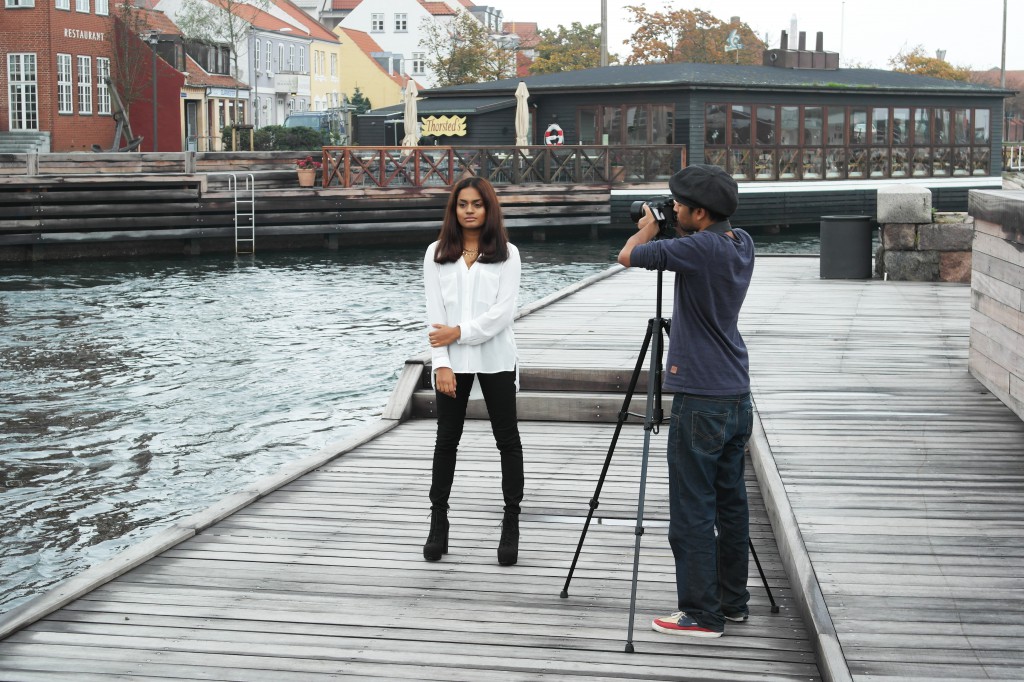 Photo taken by Delany
I wanted this look to be bright and casual and I wanted the look to be simple and empty, which is why I decided to go with some red/pink eyeshadow, blush and nude lips <3 I wanted the hair to be very simple and laid back so I decided to just have loose hair. A white shirt paired with black jeans is always very lady-ish and also sophisticated and to give it a little edge, I decided to wear some heels and a matte gold necklace as well.
Seond Look: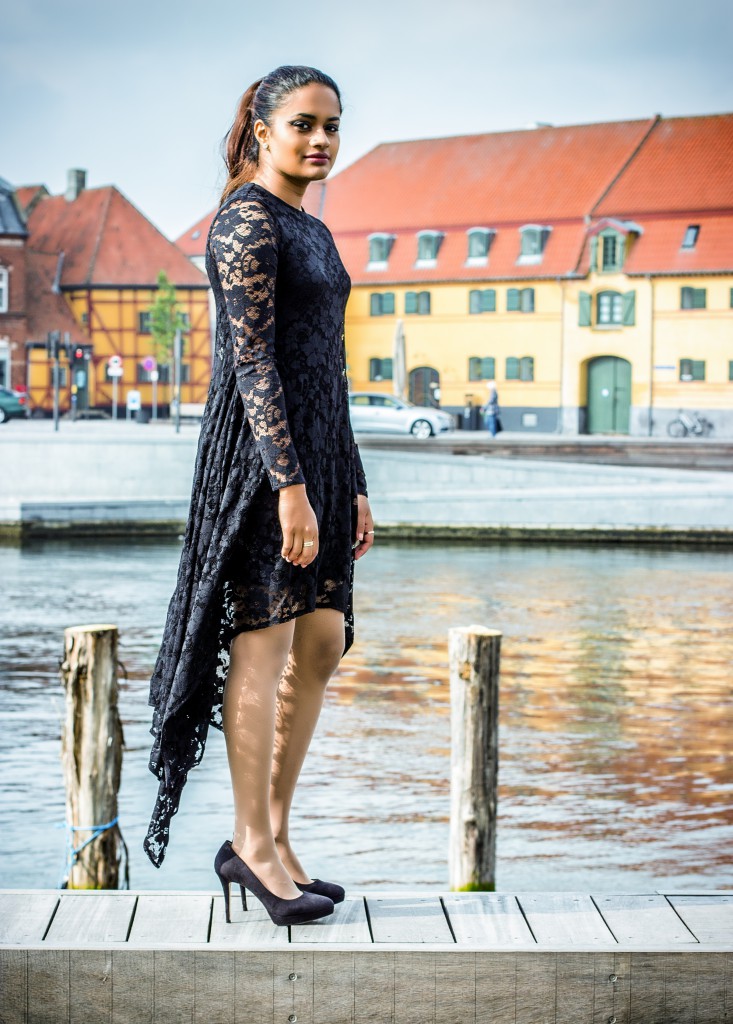 Photo taken by Jebisan H. Nadarajah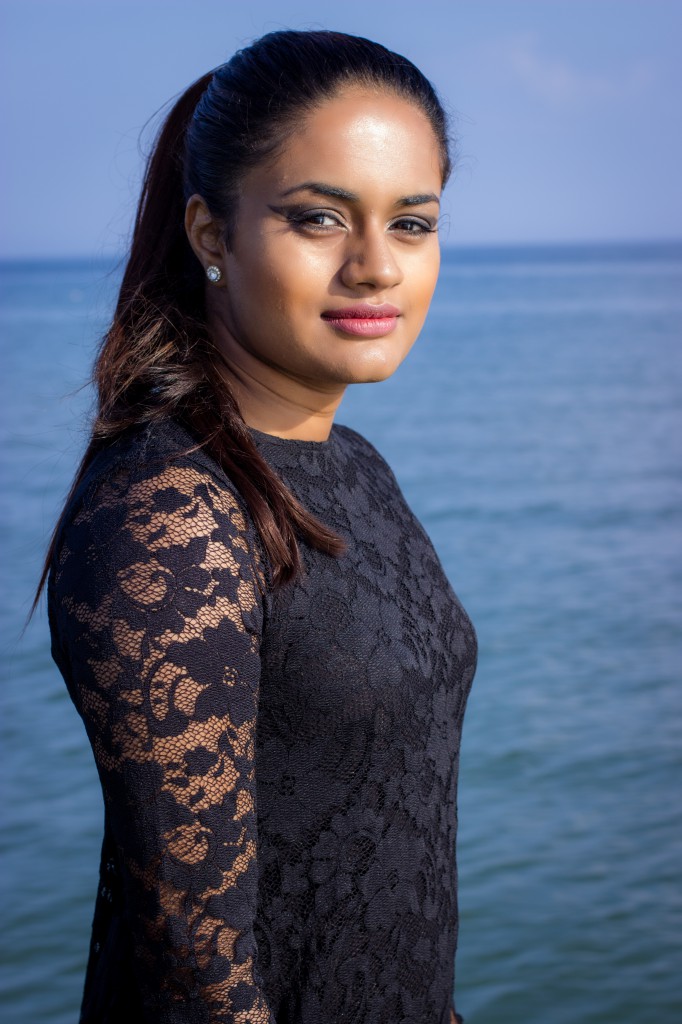 Photo taken by Jebisan H. Nadarajah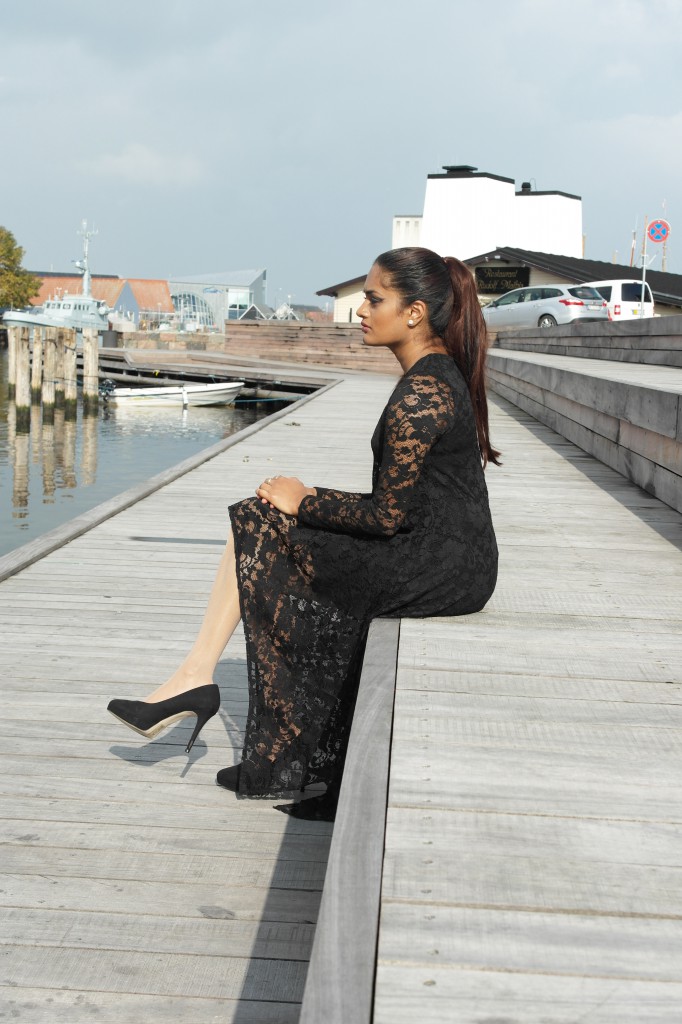 Photo taken by Delany Julia Karunaharan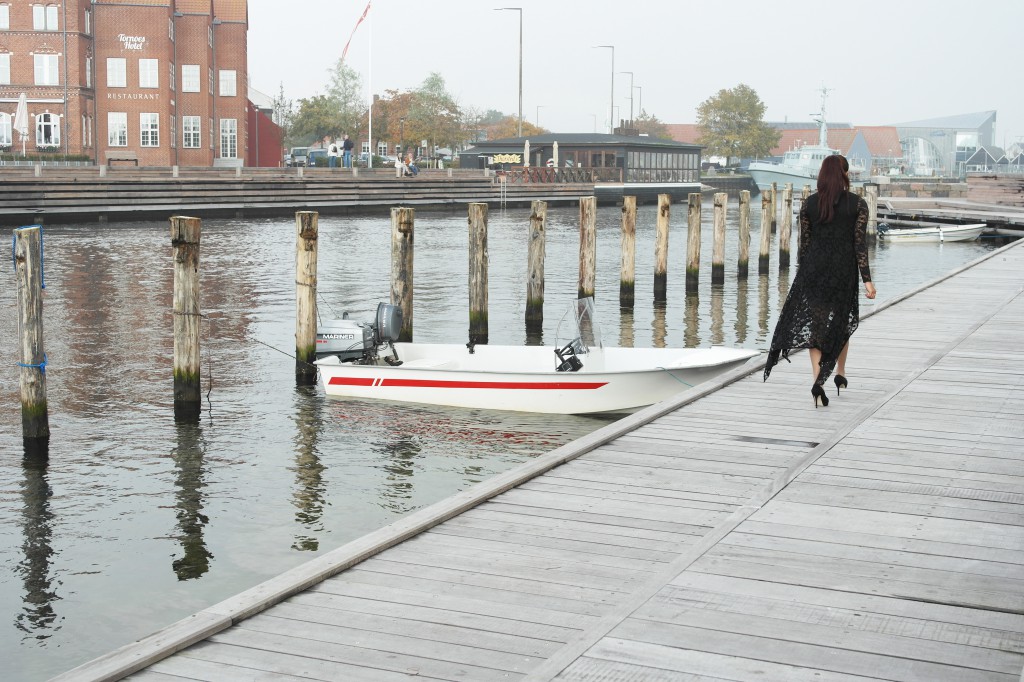 Photo taken by Delany Julia Karunaharan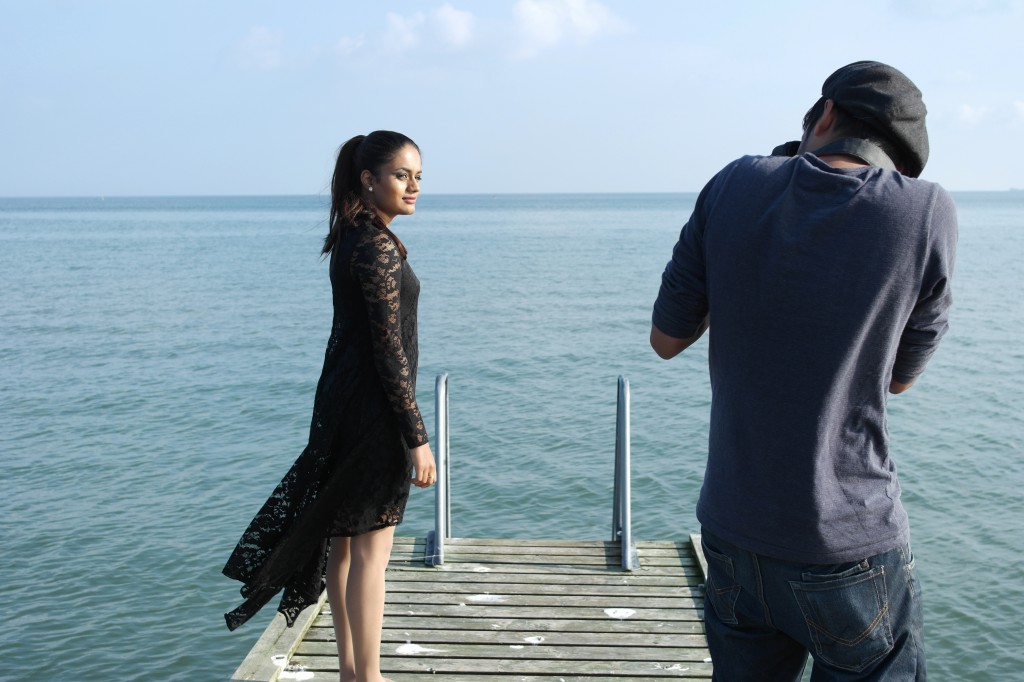 Photo taken by Delany Julia Karunaharan
This second look is a little bit more dramatic. The makeup is heavy, where we have some contouring, highlights, bronzer and smoky eyes going on. For this look I decided to wear a darker lip color and more of an eye-catching color compared to the first look. Since the makeup is so heavy I wanted the hair to be put up in a ponytail so you can see the whole face structure with the contouring and highlights.
This look is very typical; Black long dress and some heels. I wanted to give the look the edge through the ponytail and otherwise since the makeup is heavy I wanted everything else to be simple especially because the dress itself is a beautiful piece of art I wanted to focus on for itself.
Anyways guys I really hope you like it! And if you do like it then feel free to vote for me by clicking here! And I gotta say thank you to Delany and Jebi for helping me through this project! It was an amazing experience and I couldn't have done it like this without you guys <3 ^_^ I had so much fun and I got to learn a lot. So it was AWESOME! :D Standing in front of the camera was definitely not easy but it was fun to do and I love that I jumped into it! :D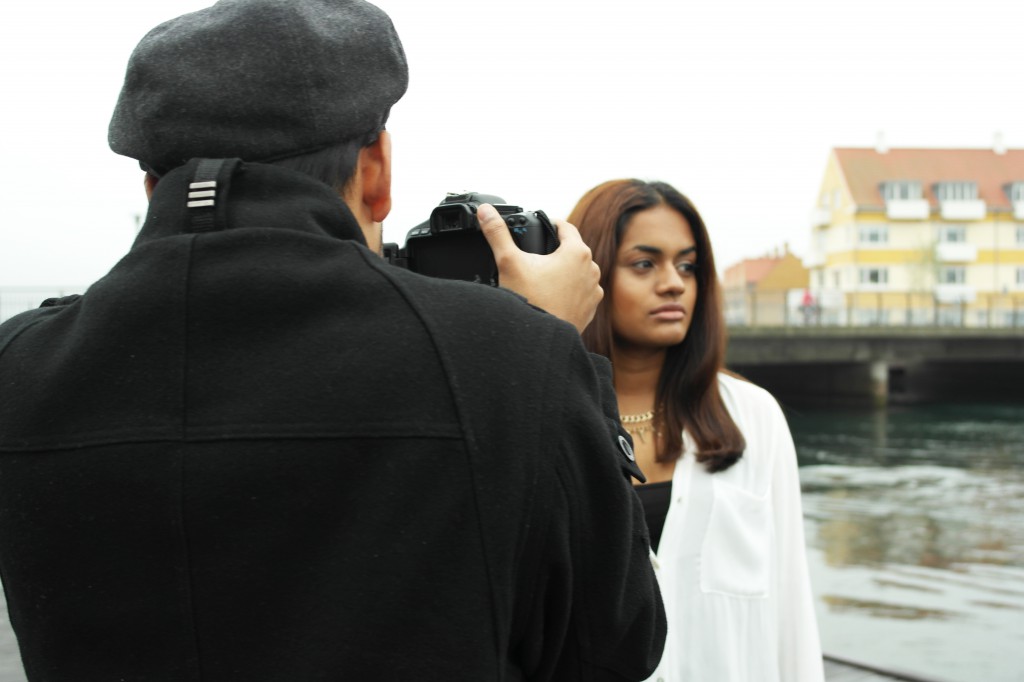 Photo taken by Delany Julia Karunaharan
You wanna vote? Click here :D <3
Jeg konkurrerer i Trendsetter Search på www.lorealparis.dk