Hello guys!
This post has been one I started a month ago or so but I never really got to share it on the blog till now.
In this post I want to share my current favorite MAC products. I would just point out that the MAC foundation is an all-time favorite of mine and I haven't mentioned that one in this post since it's something I've mentioned a few times before and I want to share other MAC products than the foundation. But the foundation is amazing!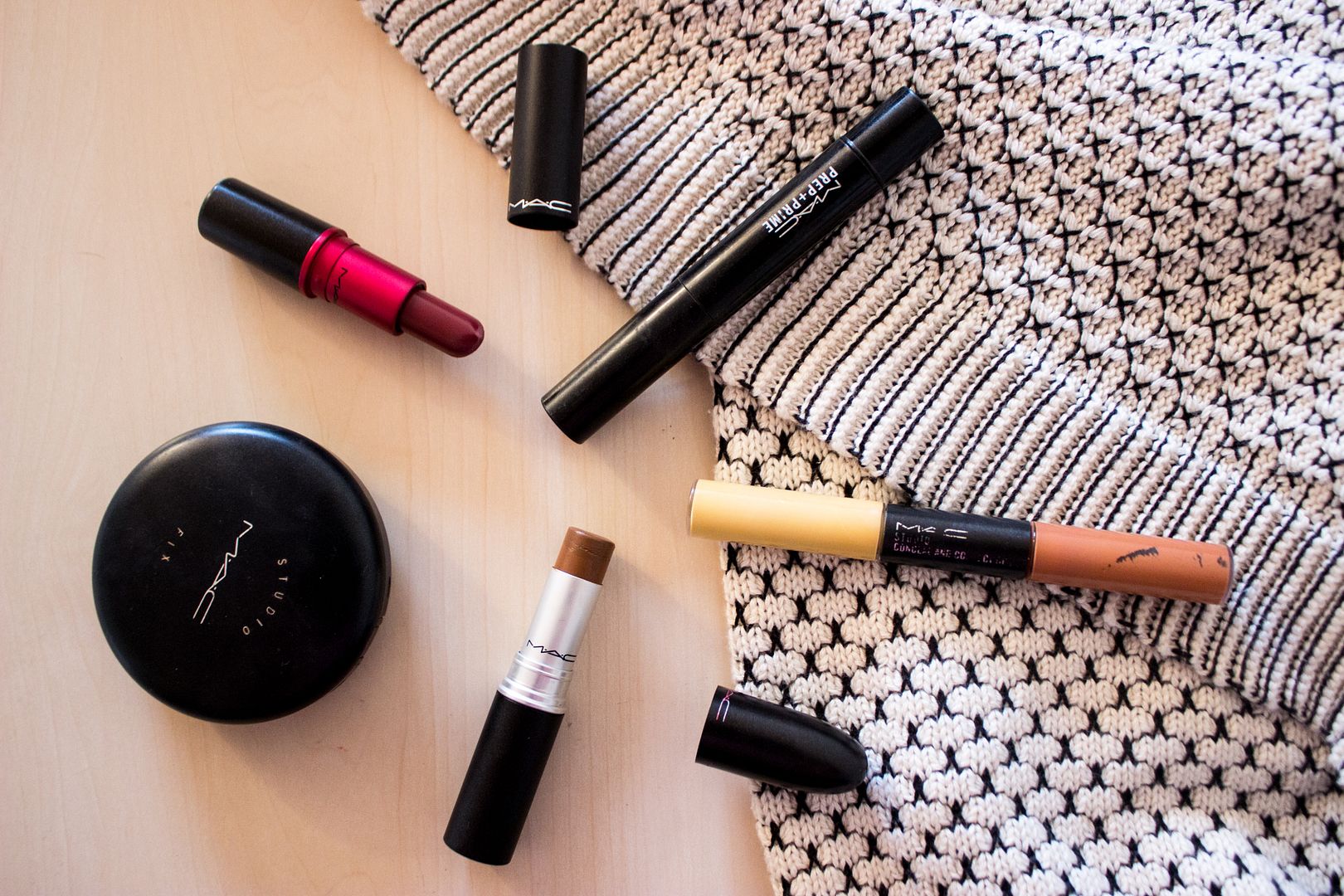 MAC Prep+Prime Concealer in peach:
This concealer colorcorrects, highlights and conceals your under eyes and I love it. It gives a beautiful finish and it's kinda like a 3-1 product. I got introduced to this product when I was in a MAC store in Barcelona a few years ago and I've been loving it ever since!
MAC colorcorrector duo:
This has so far been one of the best color correctors I've ever tried guys. It's really good. I don't use this one under my eyes that often actually, I don't know why. I use it around my mouth area and on the sides of my face and I love it! I'm going to re-purchase this one soon!
MAC concealer for contouring:
I'm not a big fan of cream contoring but I wanted to try it out and this MAC concealer in 7.0 is the perfect contoring tool for me. When I want a heavy contour I go for this MAC concealer. A little goes a long way with this one and it stays for the longest time. I love it.
MAC Viva Glam lipstick 3 – A46:
I got this lipstick a few years ago for christmas and this color is just amazing. I love this shade on my skintone and whenever I wanna "glam up" this is mostly the one I choose! It's a matte lipstick and it feels good on the lips!
MAC Studiofix powder & foundation:
This is an all time favorite for me. The Studio Fix powder and foundation is a go-to product whenever I want to wear makeup and I dont have the time. I'll just wear this studio fix powder and I'm good to go. It gives a really good amount of coverage and it's easy and it's just perfect. I also apply it after applying a foundation, for more coverage and also to set my foundation and that works well too! I've already purchased this 3 or 4 times and I will keep on purchase this one! :P