Hello guys!
Today, the post is not that christmassy but I thought I would share my current favorite products in the December Diary. I promise you there'll be more christmas posts up once I'm done with some deadlines. Bare with me until then! Now let's talk about products I love.
As for primer I've been using the Fenty Beauty primer and also a MAC primer. Both of them are really good and definitely gives my skin a good base to work with and it keeps my makeup longer too so I'm pretty satisfied with the two primers.
One of my latest foundation is the Fenty Beauty foundation and it is so good. I love it. I've made a whole review on it so you can check that out if you want to know more about what I think about the product!
I haven't been the biggest fan of eyeshadows but I've been loving it more and more the more I try it. I love to work with different colors now and with that said: the Huda Beauty Desert Dusk palette is definitely one of my favorite eyeshadow palletes. I love the colors and the pigmentation and it is so good to work with. I've also made a review on the palette which you can check out for more details about my opinions on the palette.
For bronzing and highlighting my face I've been using the Kiko Milano face palette a lot lately. I love the highlighter, that is my favorite out of the three. Secondly I love the bronzer too! The blush is not really my cup of tea. It's not bad but it didn't excite me that much but I love the highlighter and the bronzer.
I've talked about this mascara before but the Too Faced Better Than Sex mascara is just amazing. I love everything about it and I'm definitely gonna buy it again! It's so good: It lengthens my lashes and also gives a lot of volume yet it doesn't look clumsy! Love it!
At last I'm currently back with the setting spray from MAC. It's my third purchase of this setting spray and I love it. It really does put the whole look together and it also makes the makeup stay longer!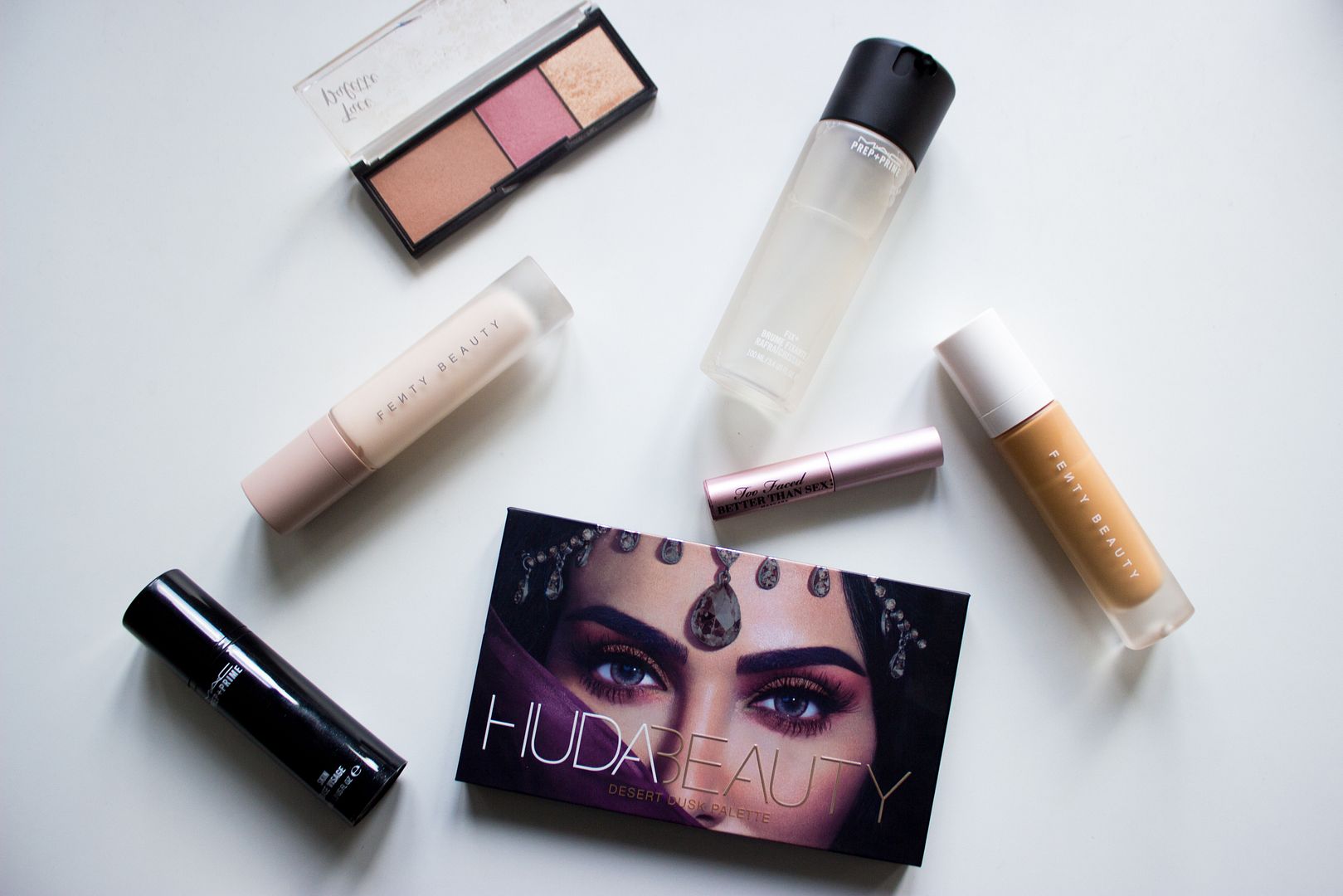 Also I got The Body Shop shoer gel, body butter and scrub for my birthday that I'm currently enjoying: