Thuva and I went to Cinco, which is an authentic South American restaurant in Århus. This was an amazing experience. The interior in the restaurant is beautiful and cosy. The service was amazing. They were really kind and good at explaining the menu. The food was delicious! I really enjoyed it! It was such a fun experience and I really liked it. I would give it like a 8 out of 10 for the whole experience! It was worth the money since we tried it for the first time but this was more on the expensive side because we wanted to get the whole experience of the restaurant.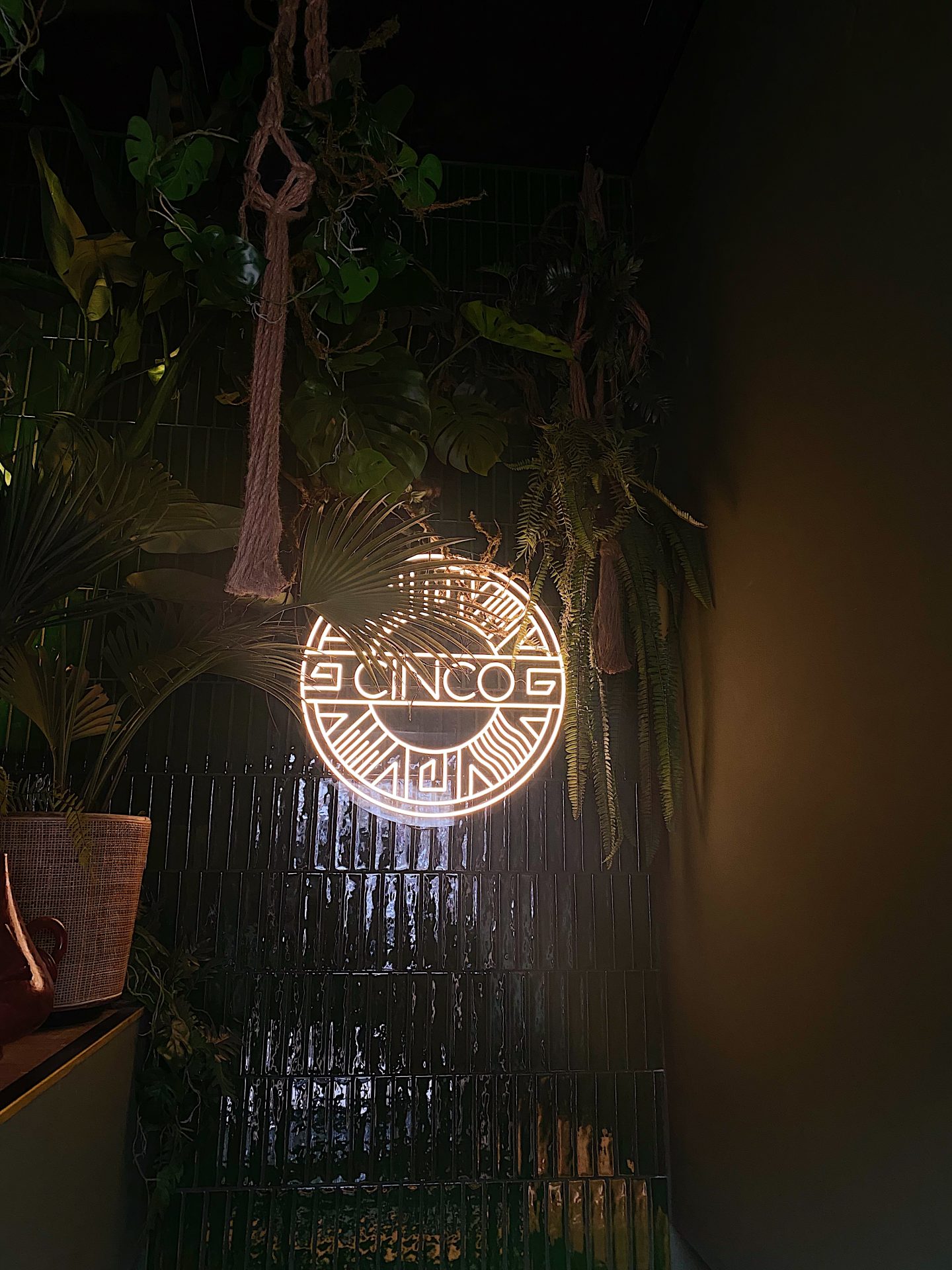 The decor or interior design is amazing. I would give it 9/10 only because it was kinda cold in the restaurant. If the temperature was better it would be a 10/10 ;)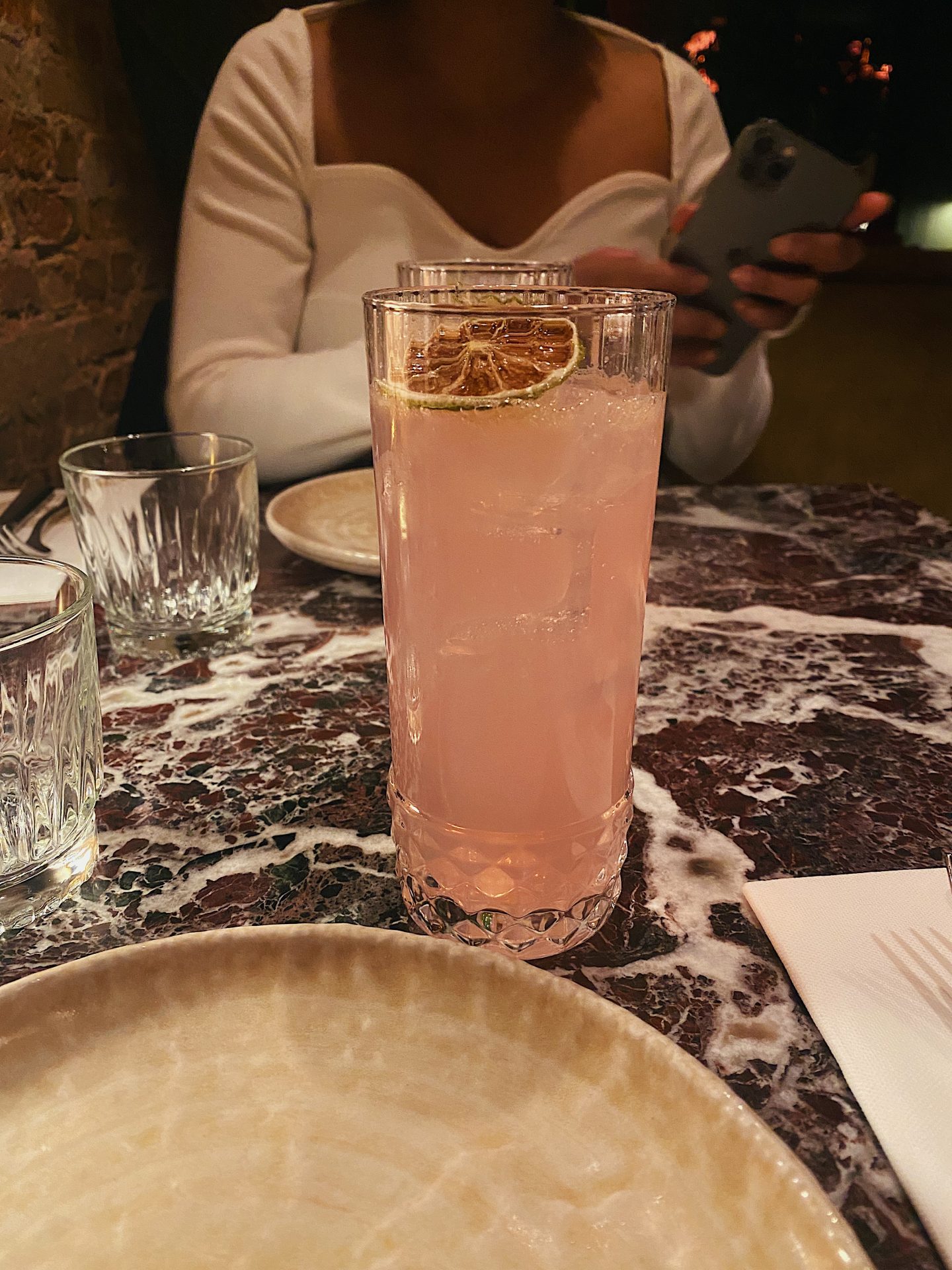 We started off with snacks which were amazing. 10/10 for the snack! And the first drink was amazing too. 10/10 for that one as well!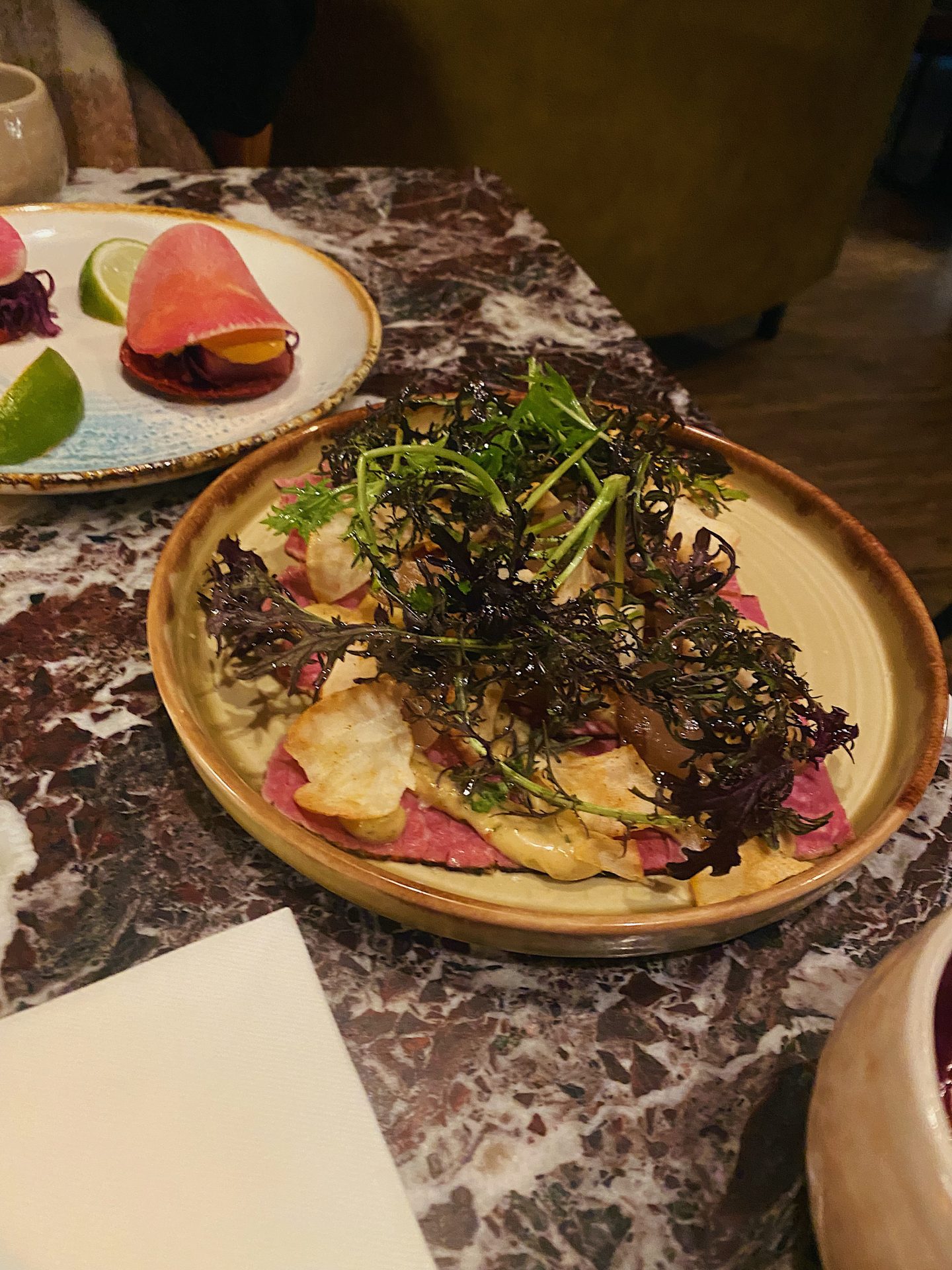 Starters were one of my favorites. It was delicious. Another 10/10. The beer was not our thing. I'm more of a cocktail person, so yeah I think 5/10 :P But it really depends on like what you personally enjoy drinking ;)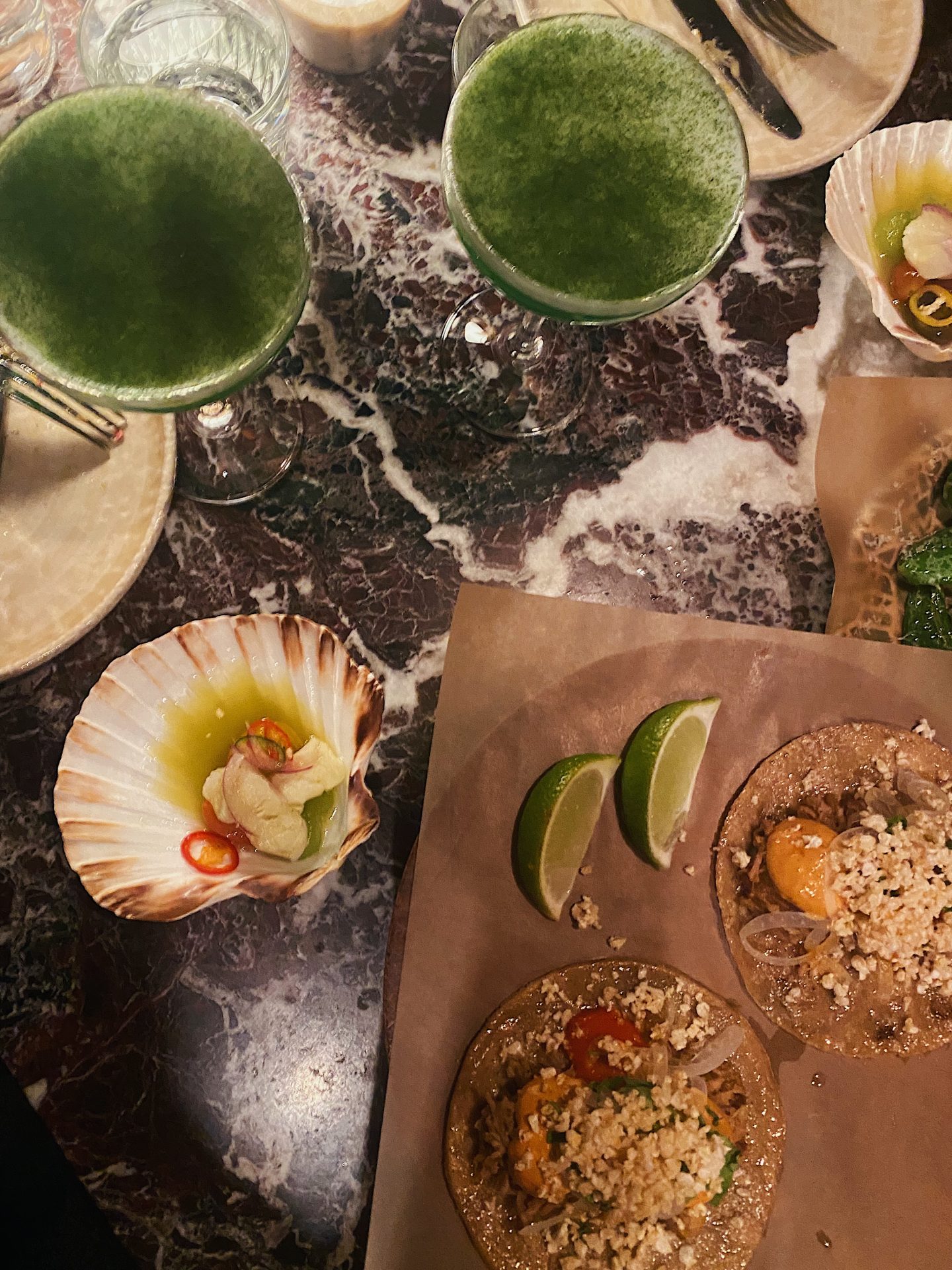 I think this meal was my least favorite one. I think the taco was all right, but the rest wasn't really my thing so 5/10 for this. The drinks were really beautiful. I loved the green color, but taste wise it wasn't really my thing either. It tasted a little like grass I think. I couldn't drink it up cause I wasn't really enjoying it :P So as for the drink 4/10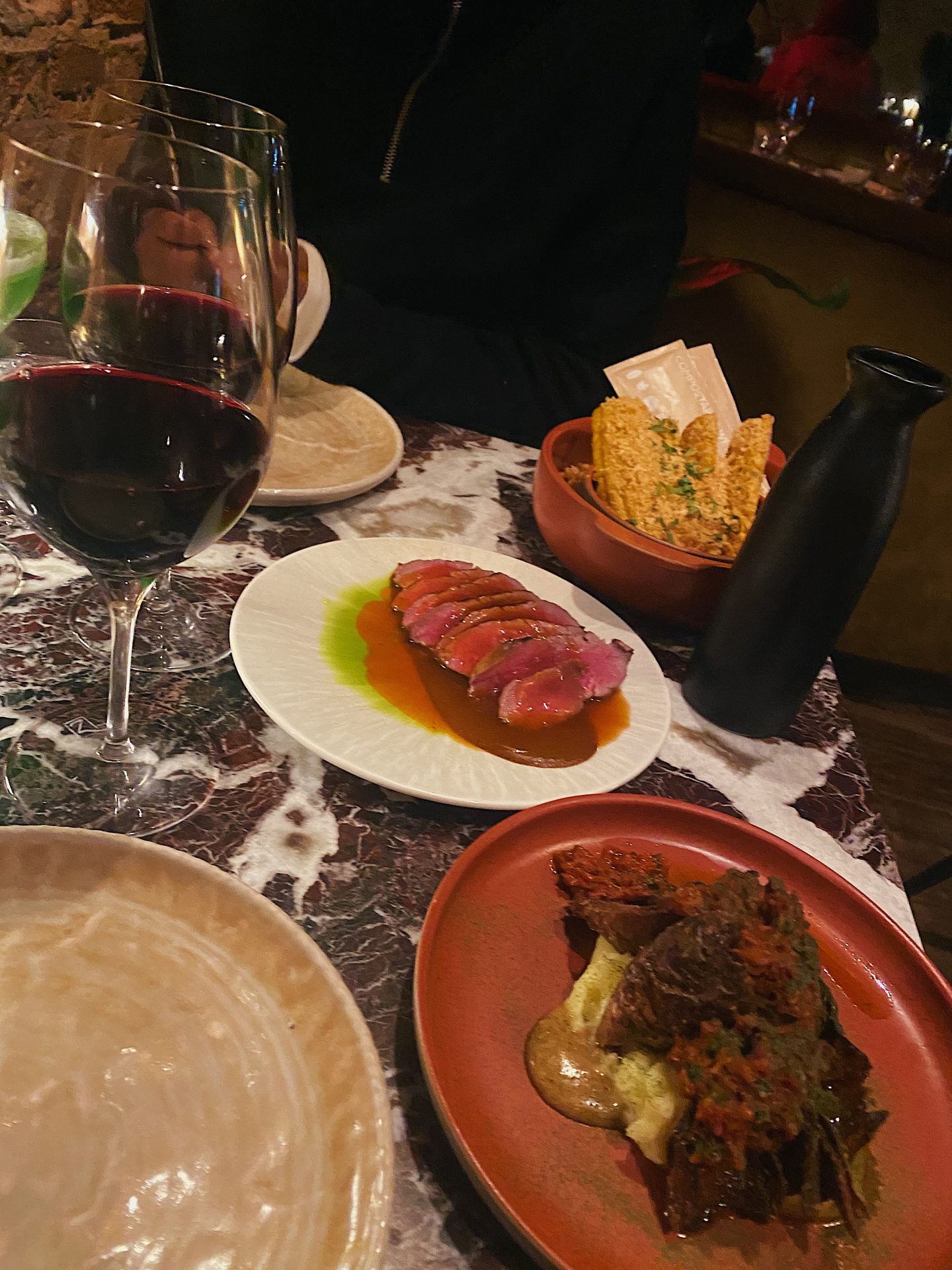 Now to the main course: It was delicious! I loved the meat, potatoes and the corn! Delicious! 10/10 for this one! And the vine.. I mean again; Not a vine person, but it was good so I guess 7/10 for this vine :)
Even though I only liked 50 % of the drinks we got, I still don't regret getting the drinks menu cause it gave us the whole experience which was really fun! :) We had a great time!
Usually you also get a dessert but we were not that into the coconut pineable icecream or something like that, so we asked if we could skip that and so we did :)