Hi guys! ^_^
I thought I would share my skincare products I'm using at the moment. They are soon empty and I'm going to try out new ones, so I thought I would sum up what I've been using lately :)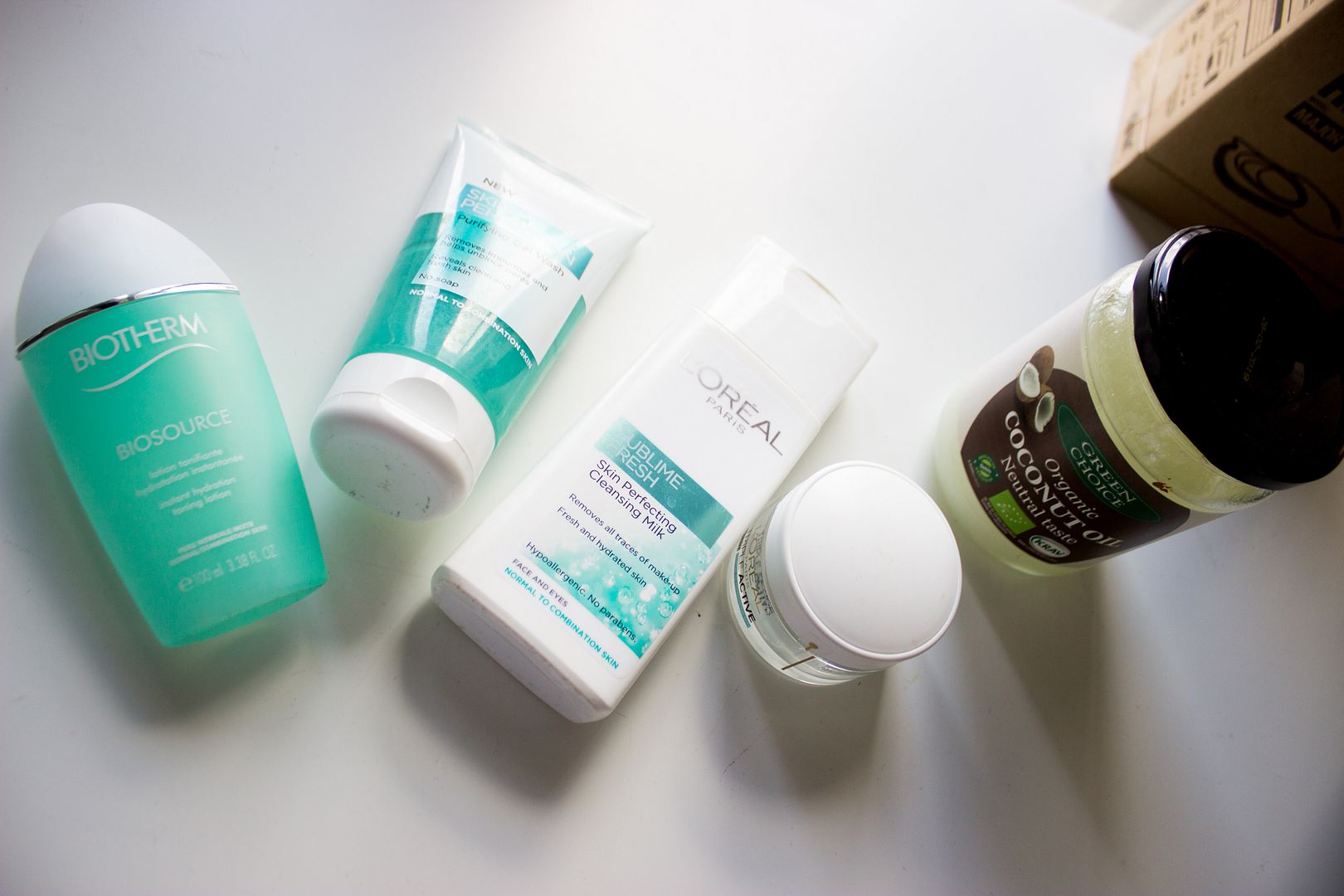 It's actually very simple this time. I forgot to take photo of my exfoliator, but I use an exfoliator from TheBodyShop beside these products.

Whenever I wear heavy makeup, especially a lot of mascara I remove my makeup with coconut oil and cleanse my face with it as well before I get into my cleansing gel from Loréal. I feel like I can remove my makeup easily with the coconut oil, so I dont really use any makeup remover at the moment. If I wear light-weighted makeup, the cleansing gel and toner will make sure that the makeup is removed properly. :)
I have two cleansers: One is a cleansing gel and the other one is a cleansing milk (both are from Loréal). The cleansing gel definitely works best for me, so every night I cleanse my face with the cleansing gel and every morning I start off with cleansing my face with the cleansing milk from Loréal. The gel is a deeper cleanser compared to the cleansing milk, which is very very gentle, and that is why I use the gentle one at the morning, since I don't have any makeup on and just need cleanse my face overall gently.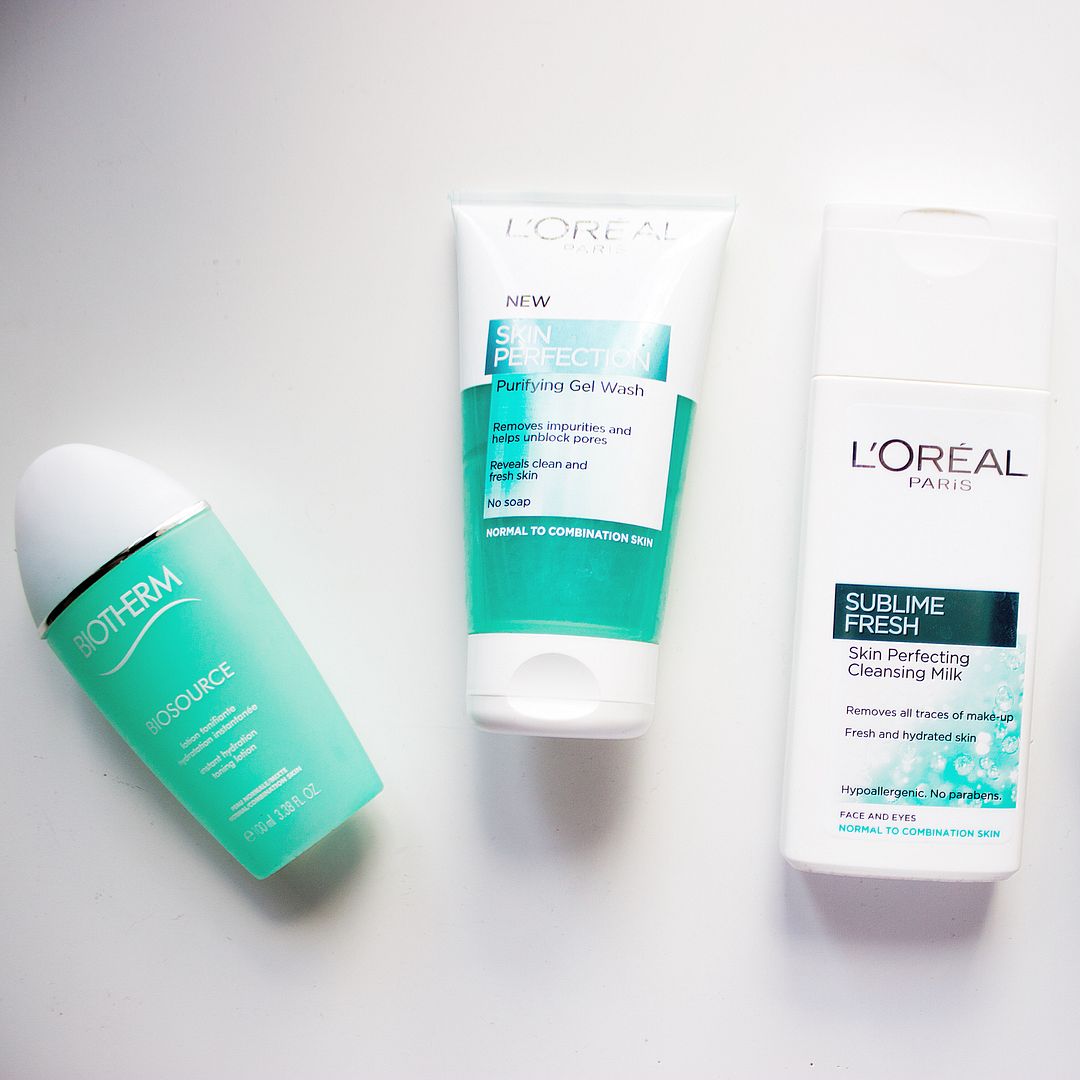 As for the toner, I use a toner from Biotherm, which is good and it makes sure that the rest of the makeup or anything on my face will be removed before I go to sleep. :D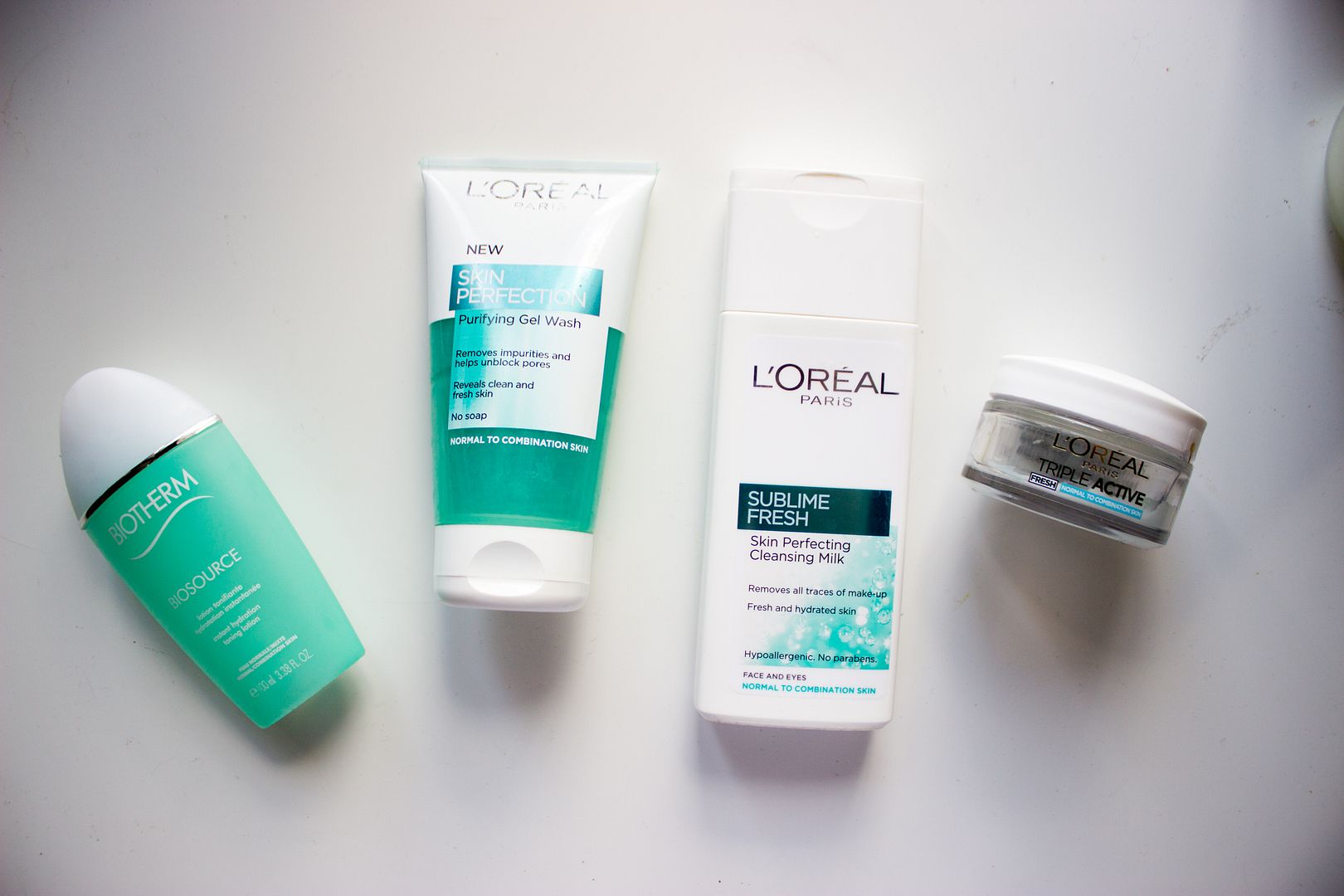 My moisturizer, as you can see, is soon empty :-P I use one from Loréal. I try to change the moisturizer as much as I can, but Loréal is good and is much more affordable than other moisturizers I've tried, and I guess that's why I always fall back to Loréal :-P I will see if I can try something else next time though :)
These products have been working well for me. It's not like the best products or musts and it's not that it makes the biggest change but it makes my skin hydrated and moisturized well. Right now I don't have the biggest issue with my skin, so I just try to maintain this routine everyday to keep my skin healthy. My skin has been a little dull or dry lately but I guess it's because I haven't been drinking enough water lately, so I don't really think it's because of the products, cause then my skin should have reacted way before :) But these are mostly products that are very affordable compared to other products I've been using, and that is an extra plus I guess ;)
Anyways guys.. That's it for today! ^_^ Hope you enjoyed the post! I'm not an expert in skincare in any way, I'm just sharing what I experience with the different products, so let us know what works best for you and also let us know if you have any products you would recommend us to try out! ^_^
Take Care <3