Hello guys!
I'm soon going to change up my skincare products so I thought I would update which products I'm currently using for my night skincare before trying out new ones :) I'm currently using 4-5 products before going to bed and most of them are affordable and two of the products are some I got from goodie box :)
*
Daily Scrub
I use a daily scrub from Neutrogena which I've been very happy for. It's probably one I will buy again (Oh! and it's affordable too). It makes my skin look fresh and clean and also it definitely did remove blackheads! I really enjoyed this product and I don't have any bad experiences with this one! :)
Toner
For toner I'm using the Clearasil Daily Clear deep cleansing toner which has been okay. It tightens my pores and removes the dirt that I didn't wash off properly with my cleanser/scrub. It doesn't make any huge wonder but it's good and affordable!
Moisturizer
For moisturizing my skin I use the VICHY skin sleep which I've not totally emptied. I've got this moisturizer from goodiebox and I love this product. It has been so good on my skin. It hydrates your skin and gives your skin a beautiful finish and it feels so good on your skin. I've been loving this product and it's definitely one I would love to try again!
Primer Oil
For some extra hydration I'm trying out the overnight primer oil essence from GOSH. It definitely hydrates my skin a little extra but it's a new one I got from goodiebox that I'm still trying out :) I don't use this one everyday because my skin is very hydrated with the moisturizer already so I dont feel the need to apply the primer oil every day. If my skin needs some extra care then I use this one.
Extra: Coconut Oil
For removing my makeup and also for moisturizing my lips I use organic coconut oil which has been working very well for me. I don't really want to spend money on makeup remover, lip lipbalm and also hair masks when I can use coconut oil instead unless I see something that is really interesting so that I need to buy it! :)
*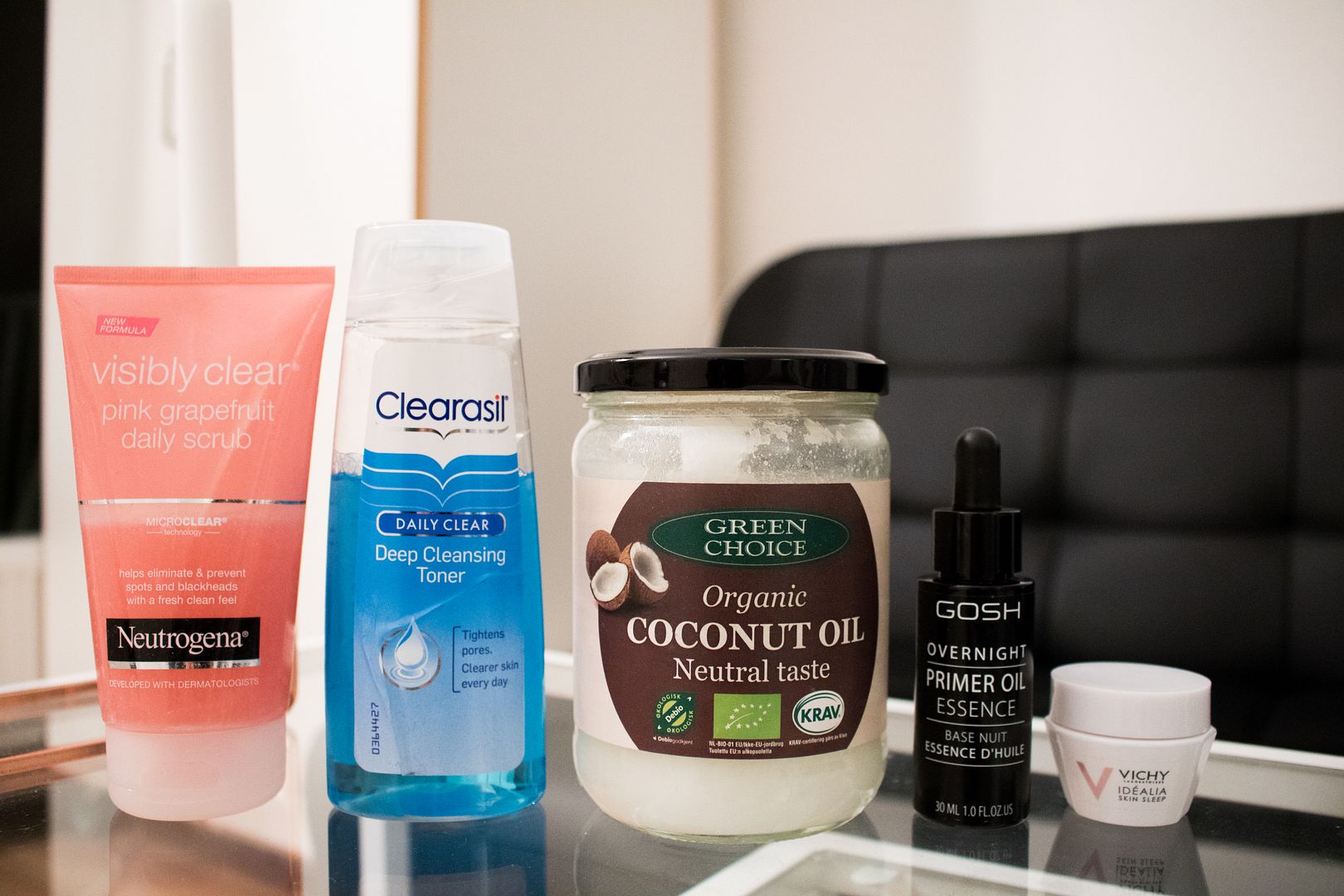 Take Care <3