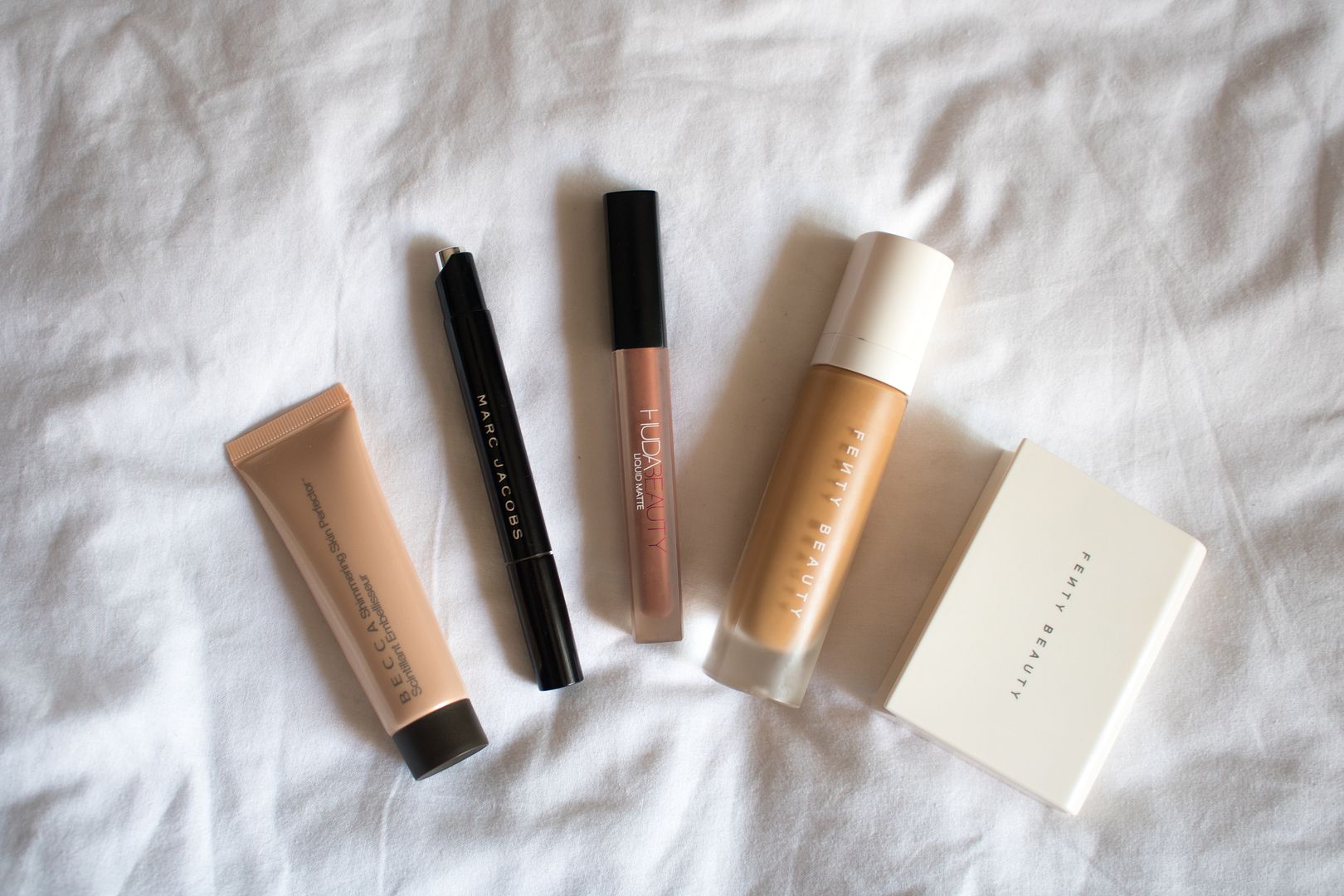 Hello guys!
Lately I've been using a lot of different makeup products to find out what works best for me and I have a couple of products that I've been enjoying a lot lately. First of all the Fenty Beauty Foundation is amazing and it just stays throughout the day. I love the mate finish. The only issue I have with the foundation is that you have to apply it quick since it dries out but I've just read that if you mix it with some facial oil, the issue is solved. So I'm gonna try that and see.

Beside that I've been enjoying the Fenty Beauty translucent powder. This was a life saver in the summer holiday and I've used it ever since.
Another favorite of mine is the Marc Jacobs concealer. If there's one concealer that really brightens up my under eye, it is definitely this one. Love it!
The BECCA Shimmering Skin Perfector works wonders for me lately. I use it as a primer and a highlighter and it is so beautiful and it gives you an amazing glowy base to work with! Some days you can even just wear this to have a glowy look without the foundation.
Next, is the HudaBeauty liquid lipstick in trendsetter. It has some sort of an orange-tone to it and I love it! I think it looks good on my skintone so I enjoy wearing it!