Hello guys!
It's summer holiday and I thought I would share what we went to see in Barcelona for a few years ago. I love Barcelona. It has been the most chilling yet adventurous trip ever. My top 3 favorite places in Barcelona are Sagrada Familia, Barceloneta beach and Font Magica De Monjuic. In this post I've linked to all the posts related to Barcelona so you can see more pictures and also I've collected all the places we went to and a little review of what I personally enjoyed the most about the different places. I hope this can inspire you guys if you are planning to go to Barcelona. If you have already been in Barcelona and you think I missed something then let me know! I would love to know what else to visit in Barcelona for another time :)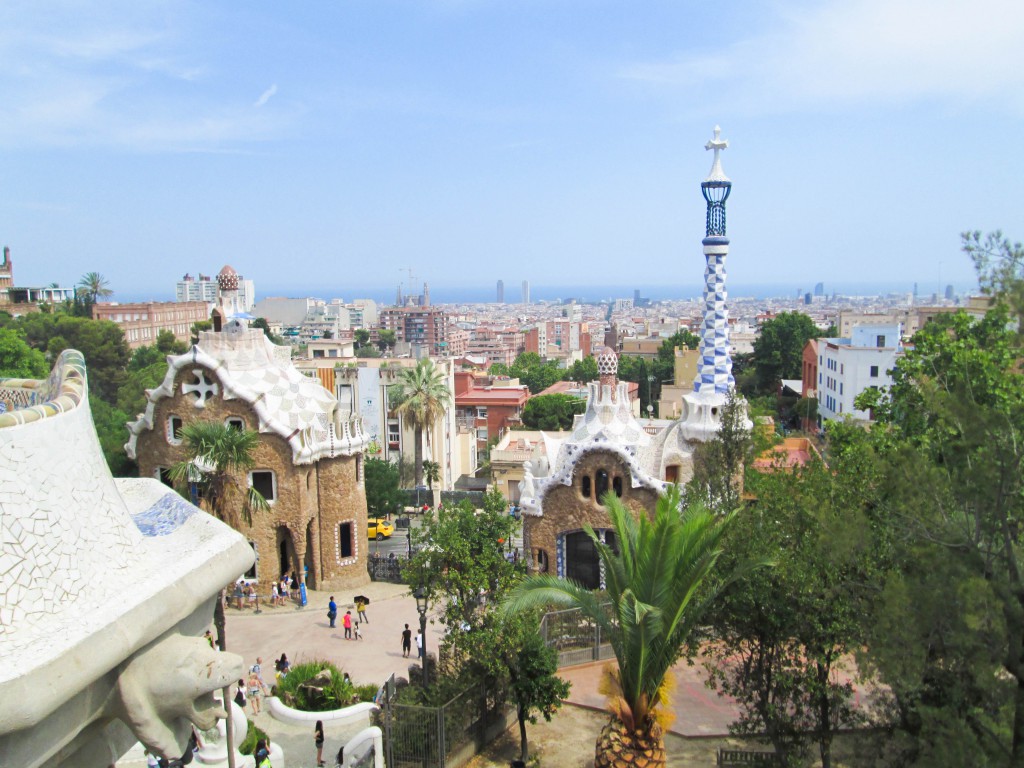 I really enjoyed Park Güell, but mostly because I had some great company with me. I think Park Güell is great but I actually don't think it's a must like people do say. I don't regret going to Park Güell but I think the waiting-part was just way too long compared to what Park Güell contains :-/ So be sure to be there early so you don't have to wait that long. We waited for hours and hours and I guess that's why we weren't that excited when it was our turn :P I guess we were too exhausted. It's not bad at all but not a must ;) Witth that said: I do think it's kinda cool to have seen the word's longest bench and Gaudi's work. I guess if you like architecture, art, park and stuff like that then you will definitely enjoy it!
O-m-g! I would love to go to Sagrada Familia AGAIN and AGAIN. I love the place. I love how beautiful and peaceful it is and it's just such an amazing experience. I loved everything about Sagrada Familia. It was amazing and it's definitely one of my favorites from Barcelona and I definitely think it's a must! It's so beautiful! The architecture and work is just amazing and the details are incredible!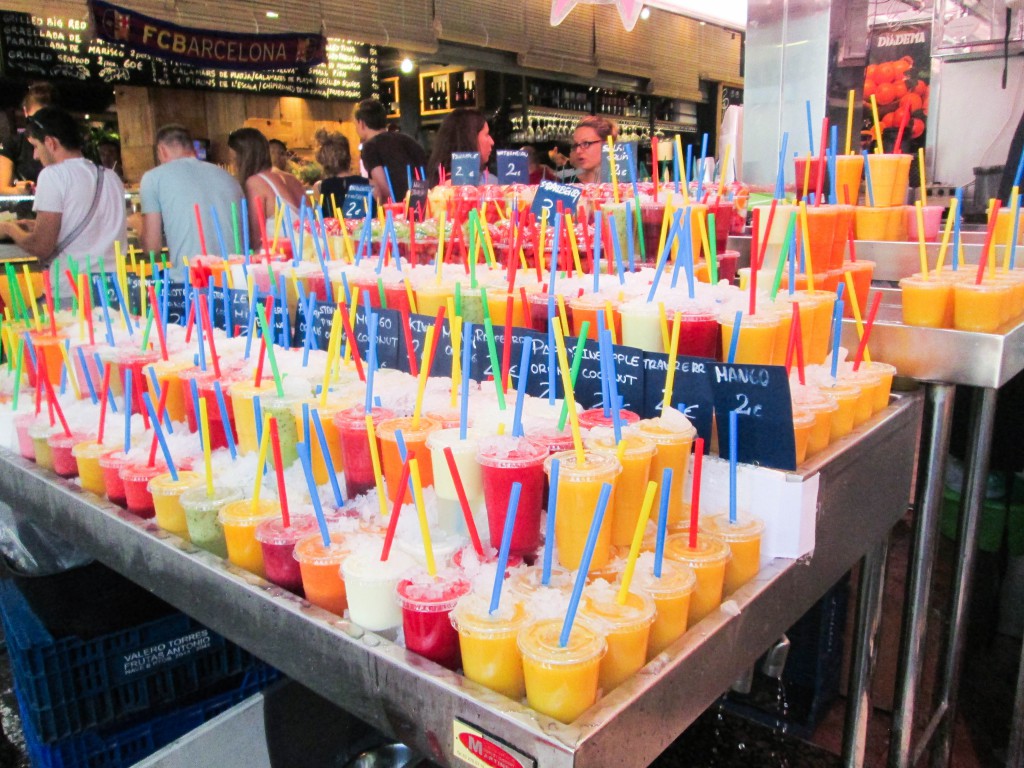 I really enjoyed La Rambla. It's a street in Barcelona where they sell a lot of food, fruits, drinks, sweets, veggies etc. and I loved the atmosphere and it is so colorful! It was such a good experience! It's definitely a must to go there!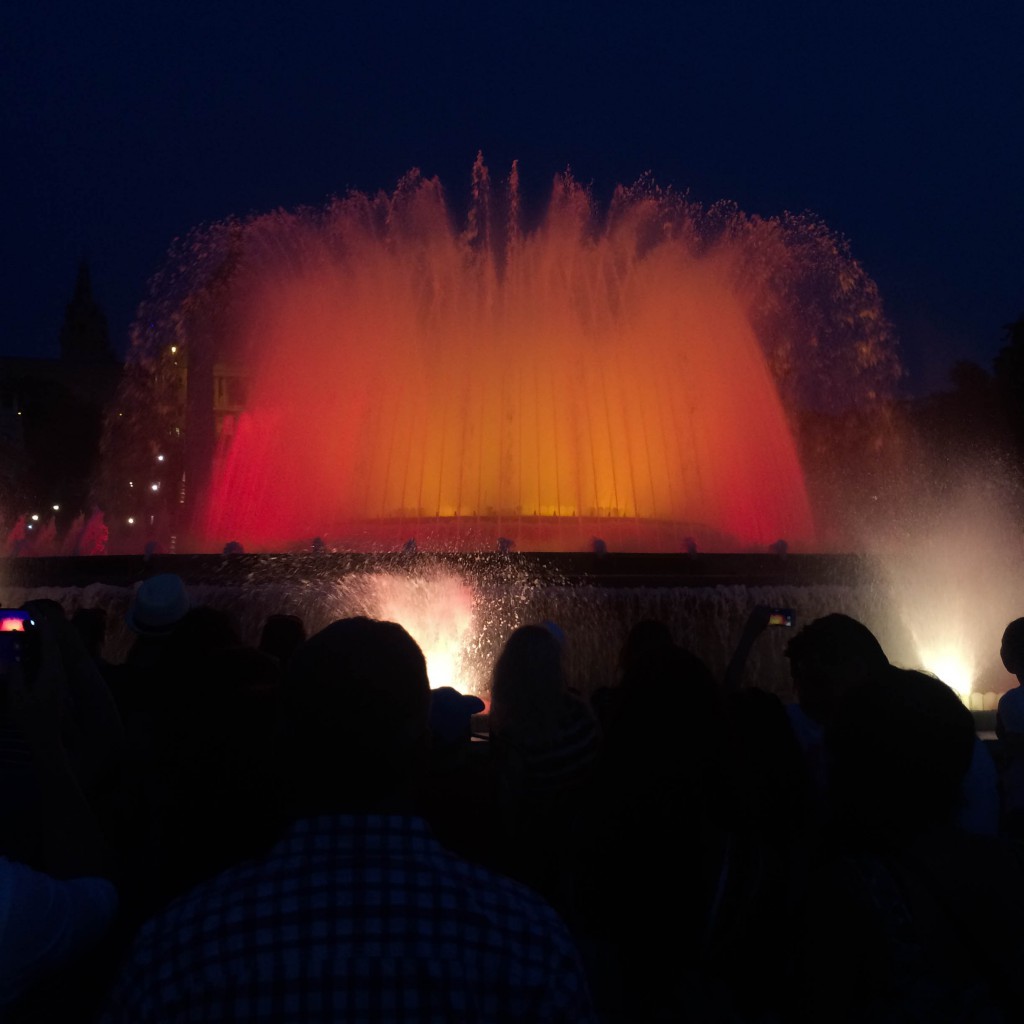 The Font Magica is definitely one of my favorites too! I loved the show and lighting and I loved the view from up there and the music was amazing and the whole atmosphere was just perfect. It was again an amazing experience and it was so laidback and chill! It's definitely a place I would go again! Oh! And also it is free :P *bonus*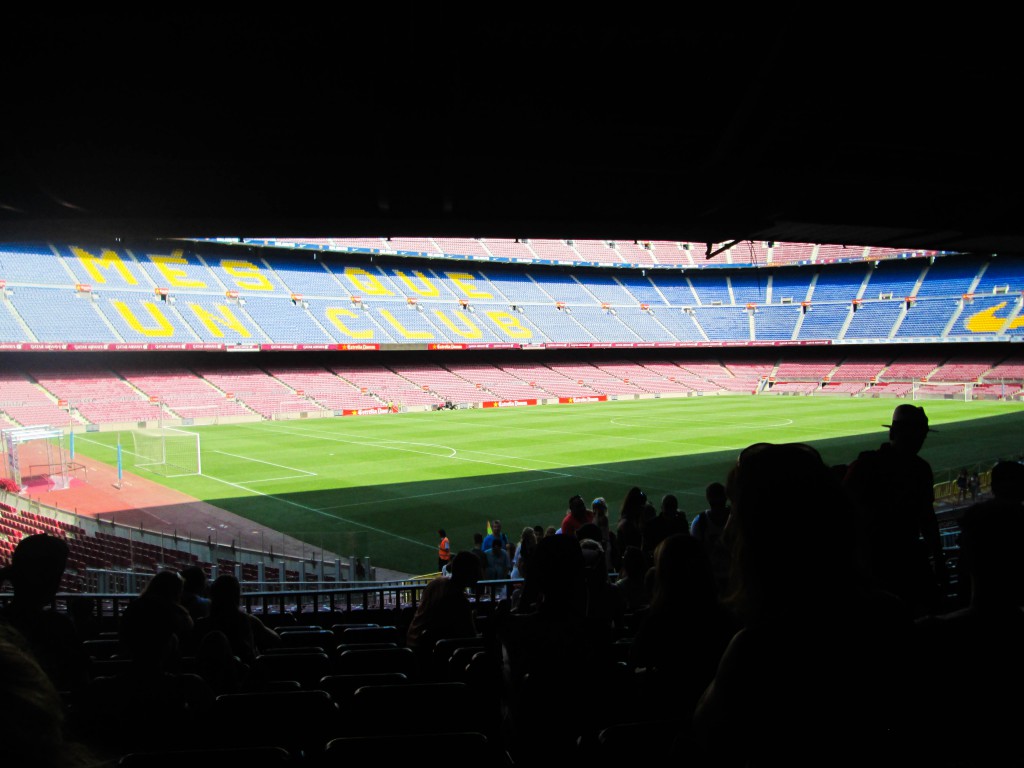 I know a lot of people are very hyped about Camp Nou and it was a good experience too but I'm not that into soccer and stuff *sorry guys* so it didn't really say much to me :P One of my friends was so excited about it and I had a great time but not my favorite also I didn't really feel like it was a must for me :P *sorry!!*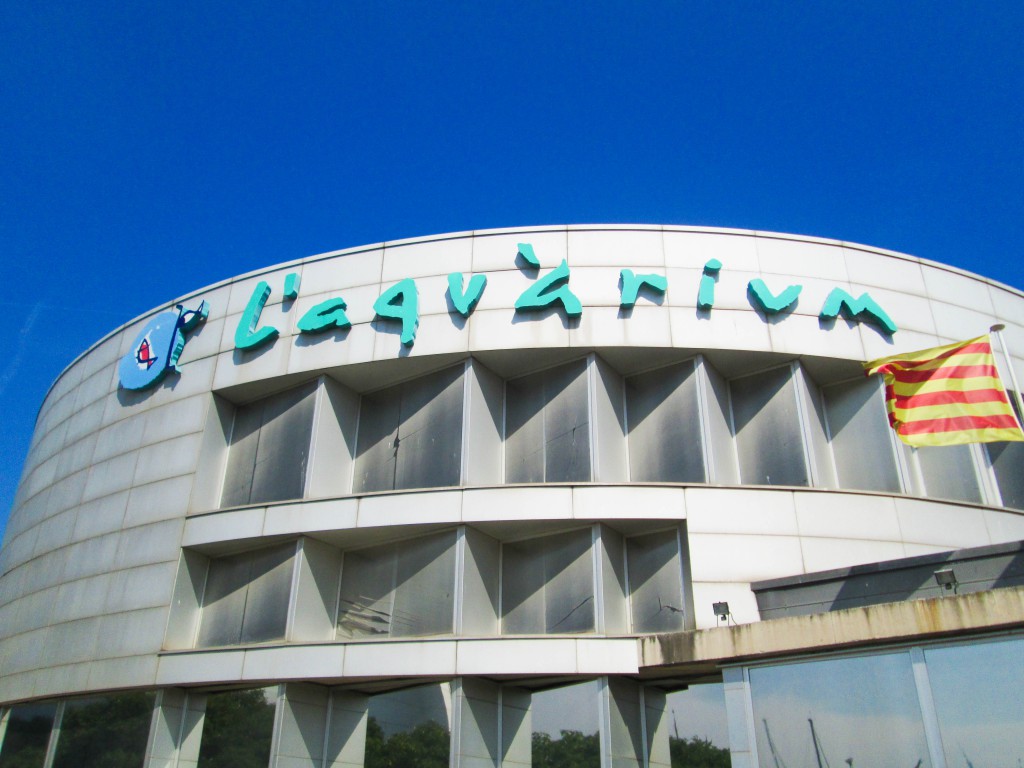 L'Aquarium was fun but we all didn't really feel like it was worth it. The first few minutes was exciting but then that was kind of it. Again, it's not bad but not amazing either ;) If you have a certain interest in "aquarium-ish-stuff" you will probably enjoy it a little bit more than what we did ;)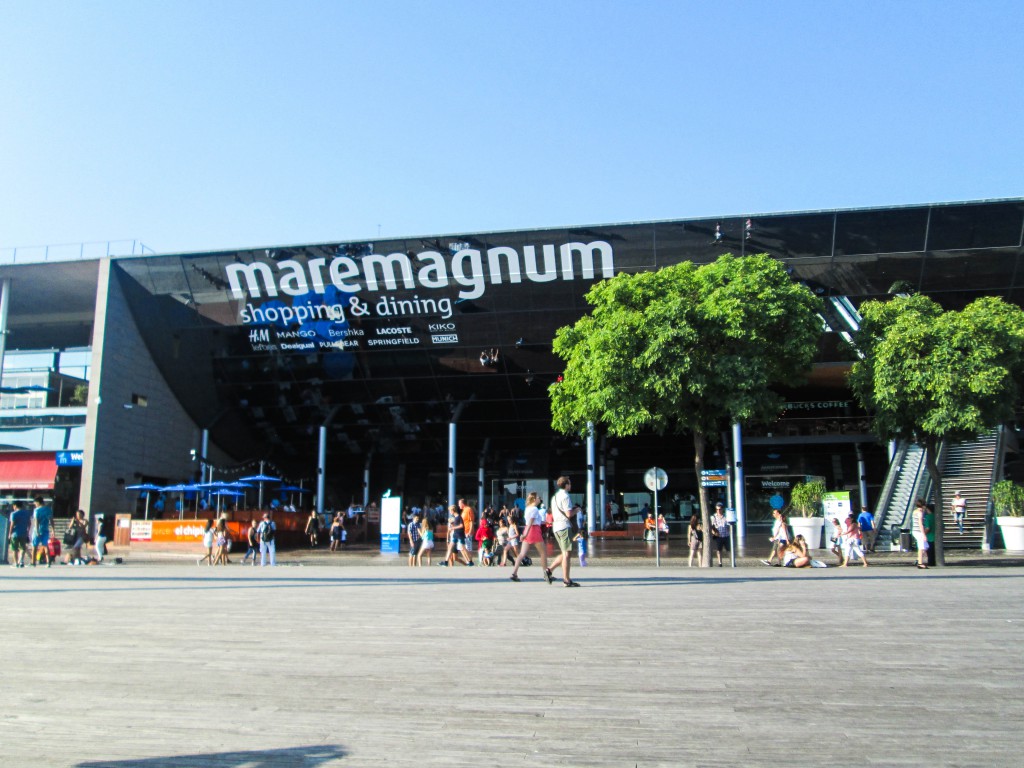 Maremagnum is a shopping mall and I love shopping and I love shopping malls so of course I looooooved it! :P But again I would say it's not a must if you don't have the time ;)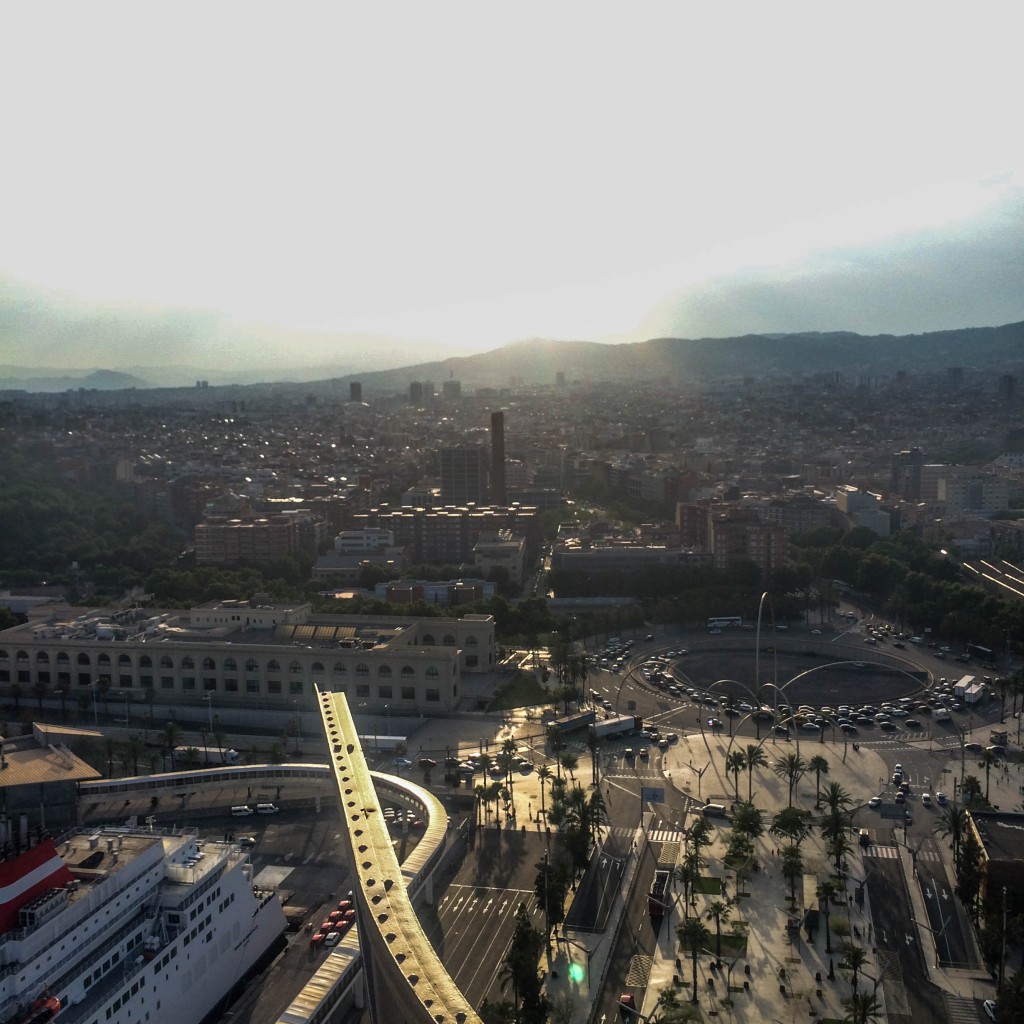 I feel like the cable car experience was really worth it! I'm scared of height so I had a hard time but not totally bad. It was amazing to see Barcelona from above and just enjoy the view. I loved it!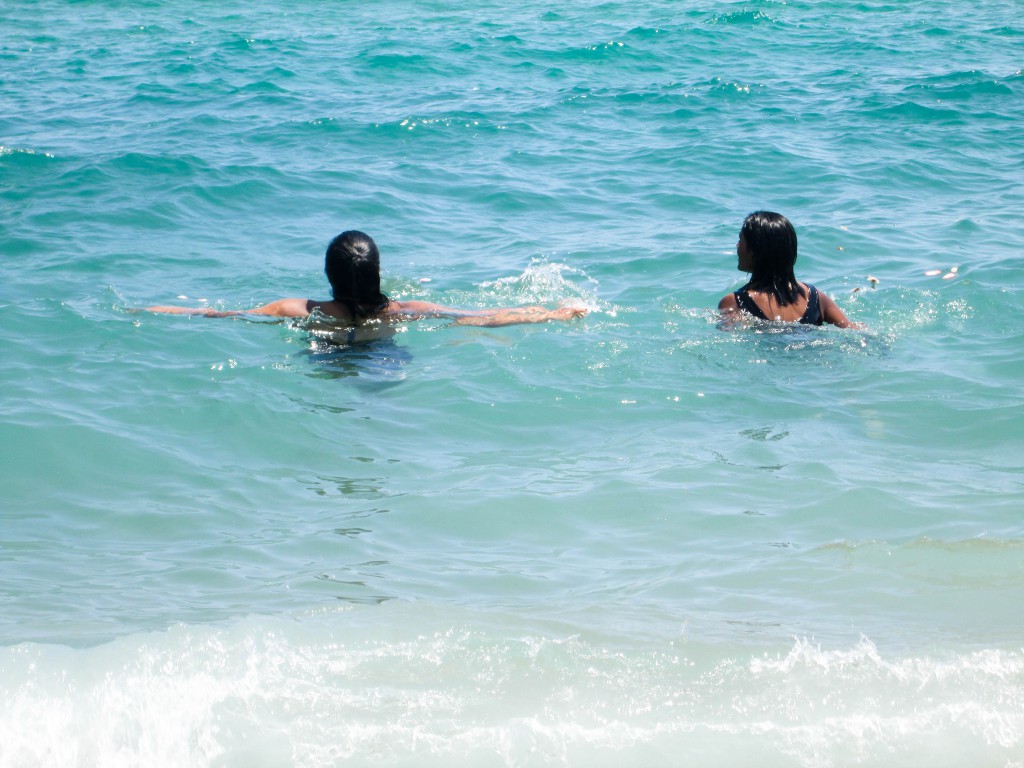 Barceloneta beach is one of my favorite places from Barcelona! I never thought I was a "beach-person" but I was so wrong. I loved chilling at the beach and swimming and just fooling around in the water! It was one of the best moments from Barcelona! If you love beaches and swimming and takings sun then you will love Barceloneta!
Anyways guys that's the places we went to in Barcelona and my opinions on them. I hope they were helpfull and inspiring! ^_^
Take Care <3