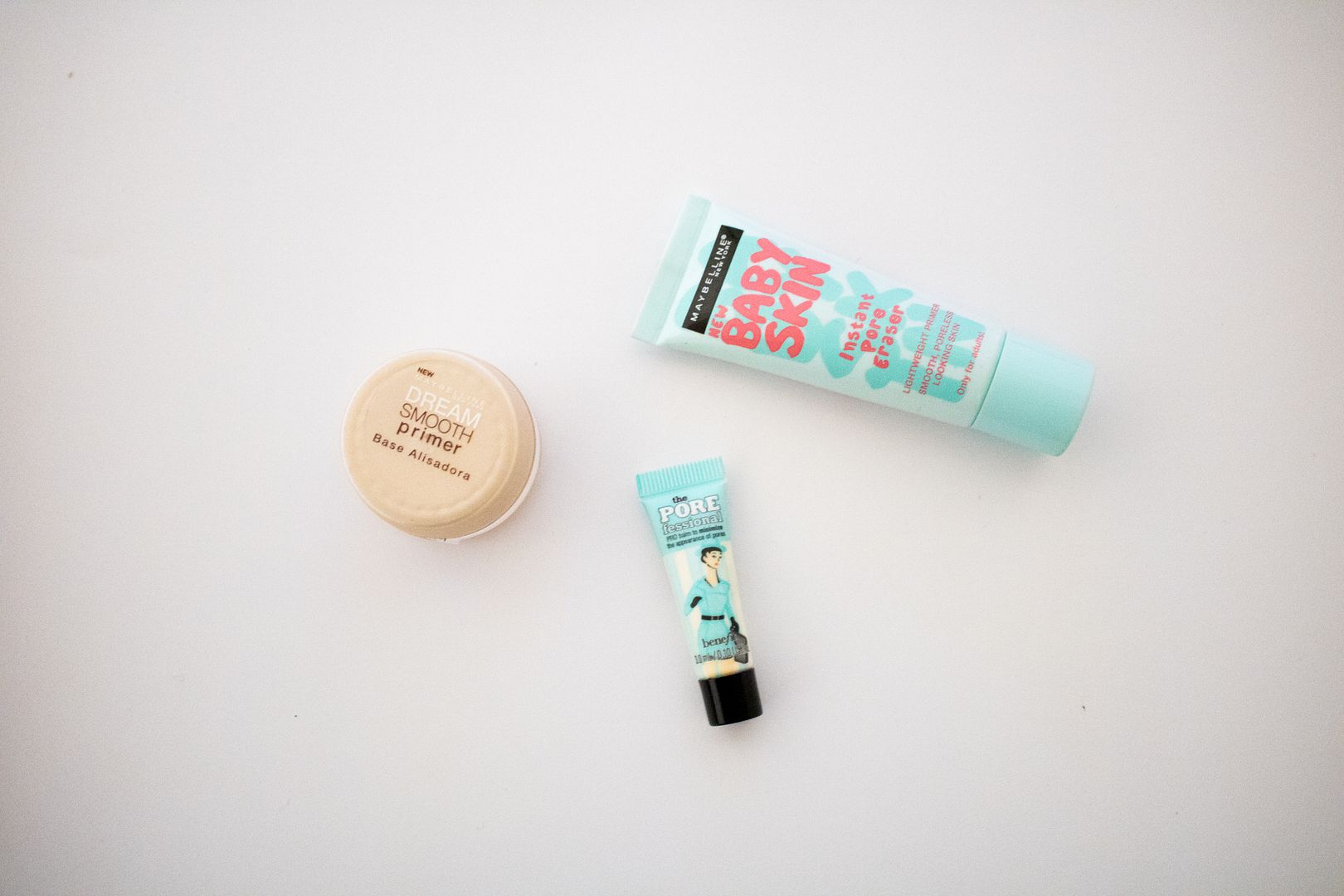 Hello guys!
I've always wondered about the benefits of using a primer and then Delany wrote a blogpost some time ago about why using a primer and I gotta say the girls is right! I've used primer ever since and I gotta admit it does make some differences and I thought I would sum up the reasons why you should wear a primer.
If you want to know more about primers then check out Delany's post by clicking here
7 Reasons To Wear A Primer:
– Seals your pores: When you wear foundation it might sometimes be easy to see your pores. It depends on the size of your pores but with using a primer it will help seal the pores so the pores will be less visible.
– Your makeup lasts longer
– It softens your skin which makes your skin ready for your makeup and it gives the perfect base to apply makeup
– Your makeup looks smoother
– It evens your skintone and also brigtens up your skin
– Your skin will look more hydrated
– It's a lot more easier to wear makeup after applying a primer and the final look will look much better and smoother.
– Reduced redness