Doing pretty much nothing
I love a simple look. I haven't even straighten my hair for this one. I did blow dry it the day before and then just added the maang tikka. I really love that "messy on purpose" kinda look where it looks like you didn't spend a lot of time on your look but it still looks on purpose and put together.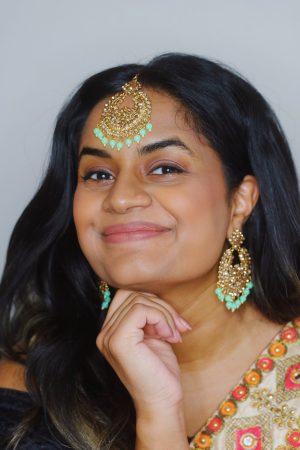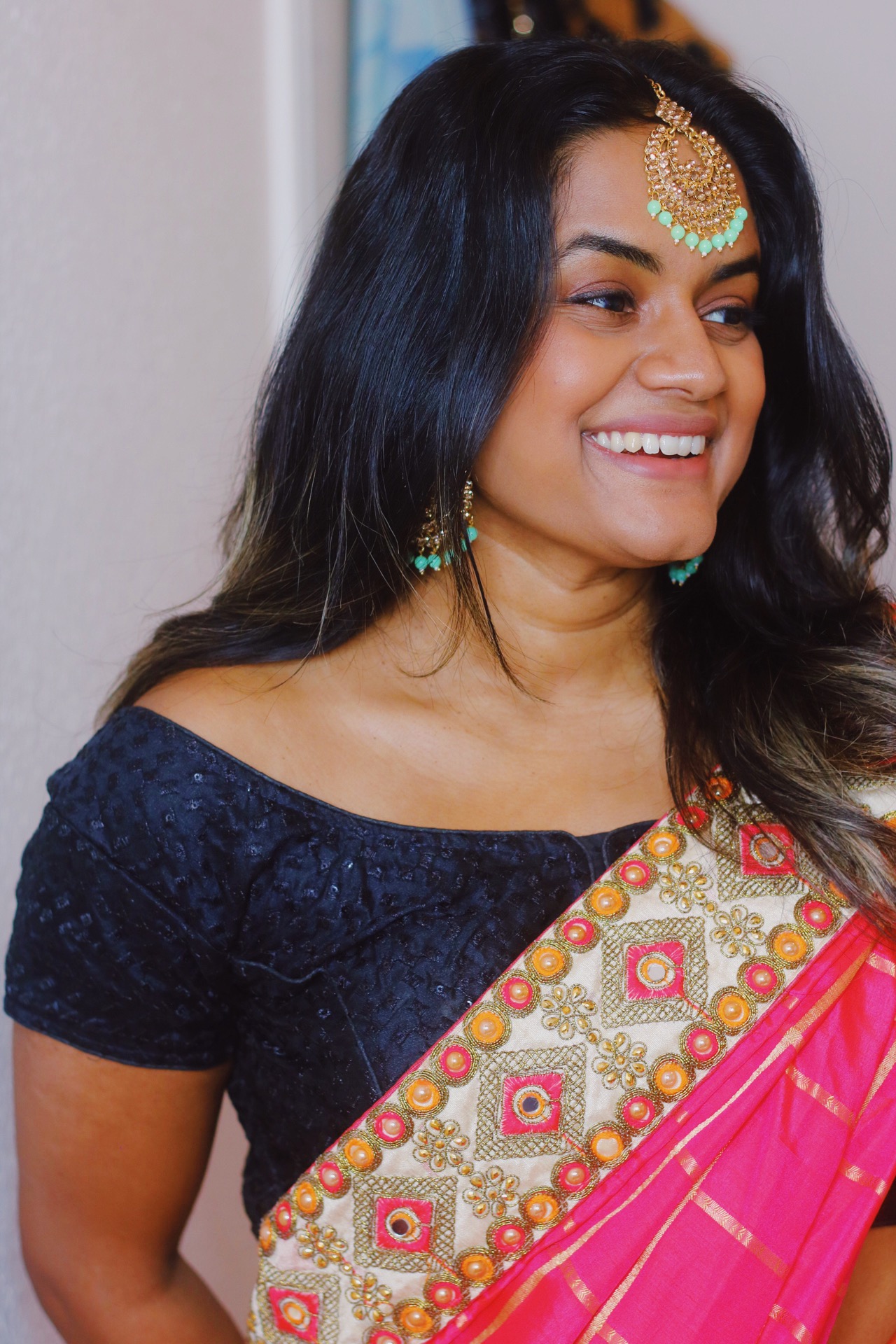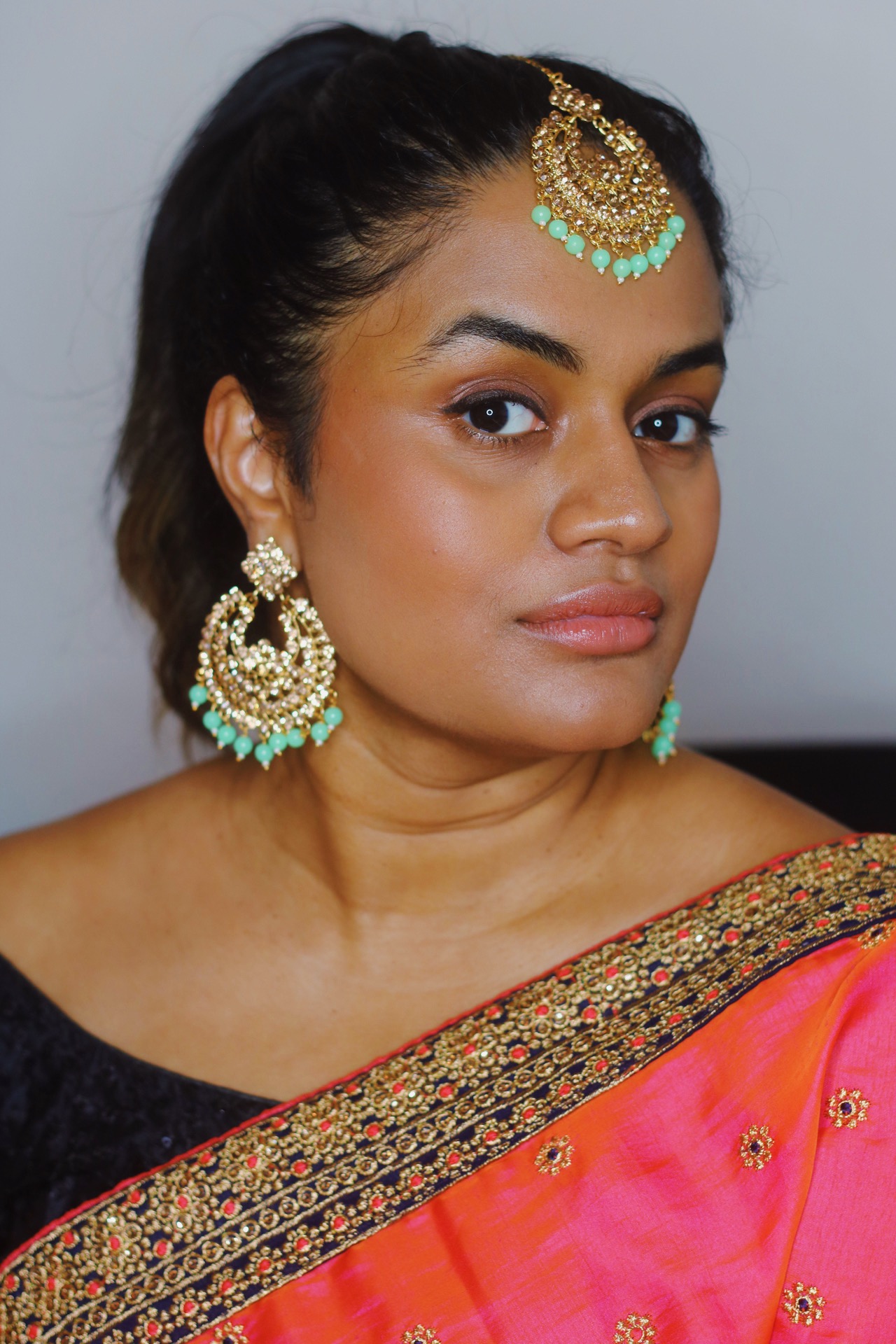 High ponytail
Sometimes I do prefer having all my hair brushed away from my face. I especially enjoy that when the temperature is warm.
When putting your hair into one ponytail, it also lifts up your face and the look is more clean and neat without making any huge effort.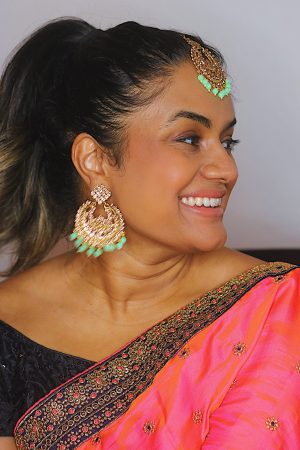 Low ponytail
This one looks a little messy on purpose too. I love having a low ponytail, where I take some hair out to define my face. It feels and looks very laid back and I love that.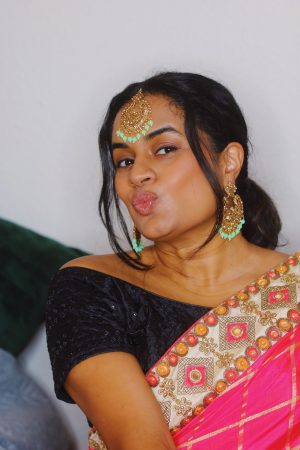 There are of course a lot of fancy ways to wear the maang tikka but these are how I wear it. Also if you aren't the type who wants to spend a lot of time on the hair, then these looks are for you ;)
The jewelry I'm using is from Ayshaa Jewels <3