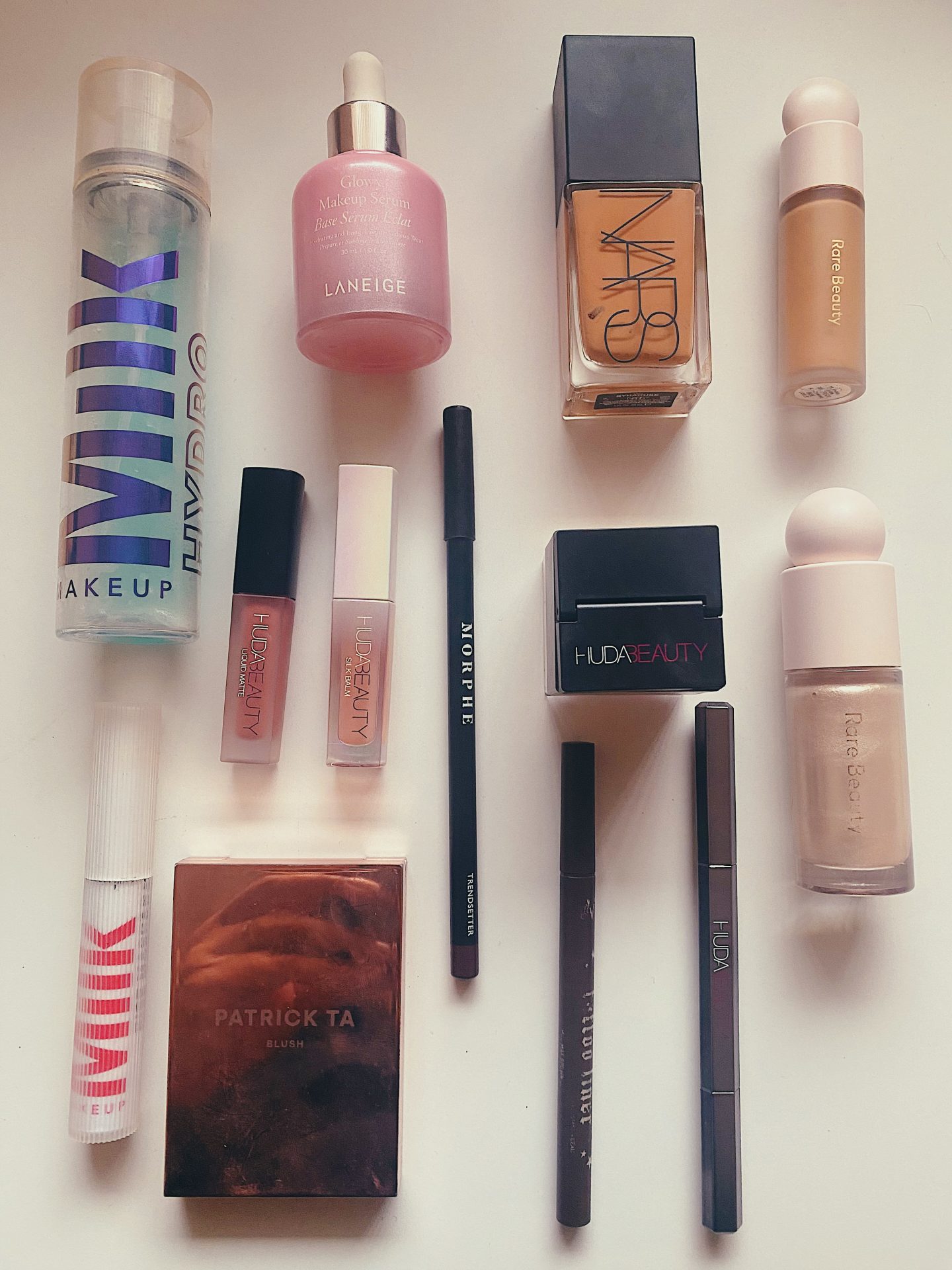 Time to share my current beauty essentials for my current make-up routine:
1. Laneige Glow Make-up serum
2. MILK setting spray
3. Rare Beauty highlighter
4. Rare Beauty concealer
5. NARS foundation
6. Patrick TA blush
7. Huda Beauty setting powder
8. Huda Beauty brow definer
9. Kat Von D Brown tattoo liner
10. MILK Mascara
11. Morphe lip liner in trendsetter (all time fave!)
12. Huda Beauty liquid lipstick

I've been enjoying all these products a lot the last couple of months and I really love them!