Hello readers ♥
This post is especially for those of you who are tired of coming home from the make-up store with the wrong shade of foundation. I often experience my friends or younger cousins ask me to come with them to find a suitable foundation for them. They've often experienced when going to a make-up store to buy a foundation or concealer that they came home with a shade that made their skin look ashy. This is such a mood killer when you invest in make-up and you come home with a shade that has no business covering your skin. I've been there, done that and quite frankly I think most Indian/Sri Lankan girls have. This is due to the poor education of the employees in the make-up stores. Yes, I said it. They lack knowledge within their own field. The reason I'm putting this brutal truth out there is because I'm one of those girls who went into a make-up shop and had no idea how to find a foundation in my shade so of course I blindly believed everything I was told in the shop.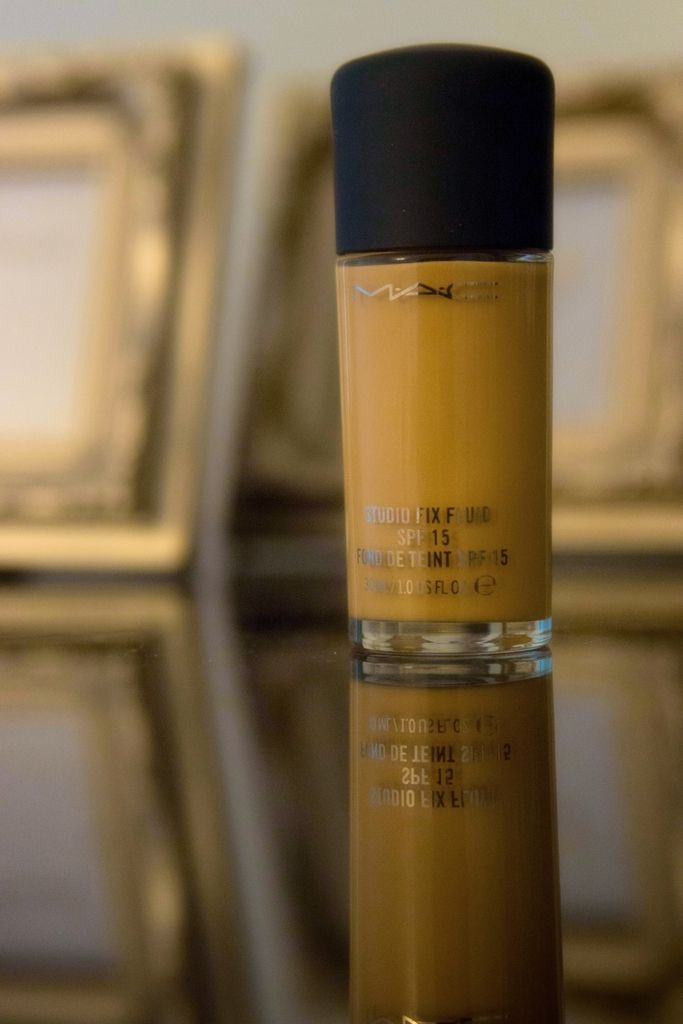 Background
At the time I started exploring the make-up world, which is close to a decade ago, the availability of different make-up brands were quite limited. As if that wasn't bad enough the most popular make-up store in Denmark had no foundations for coloured people. This only came years after. For unknown (and for me ridiculous) reasons the employees in this chain had no idea how to find a suitable colour for coloured girls. They would find the darkest shade they had (which would still be too light for the lightest Asian girl) and say that it was the darkest shade they had and that I could use a bronzer on top. This resulted in me looking like a ghost when I "glammed" myself up for any special occasion. Goodness, do I cringe when I look at old pictures from family get-togethers.
Now, years after a lot of failed attempts to find a matching colour I've finally found peace in the amazing products that MAC cosmetics produces. Other brands I find flattering on my skin is Bobby Brown, Bella Pierre and Young Blood, but I think the truth is that I have surrendered completely to MAC products solely because I never get disappointed. Having said that I've experienced coming home with the wrong shade from MAC as well because I listened to the employee at the shop, but what I quickly learned was to try different shades out myself, compare them and see what suited me the best. And if you are lucky – once in a blue moon you meet a make-up artist at the MAC store who actually knows what she is talking about.
So how do you go out and find your foundation match?
First of all you need to find out whether you have neutral, cool or warm undertones. This can take you a long way when choosing your make-up colours. I'm mainly going to focus on cool and warm undertones in this post since that's where I've experienced most people getting it wrong. Neutral undertones are a mix of the two and needs a post of its own because it – in my optic – is the hardest undertone to find a foundation for.
Before getting into it I want to point out that I have no education in the field nor will I guarantee that this will help you find your foundation colour, but it has helped me and several people I know and since I have been asked the question by a couple of readers I thought I would share my experience in the hope of it being useful to you.
Here are a few tips to find out whether your undertones are cool or warm:
The vein check: What colour does your veins have? Check your inner wrist.

Are they blue? You have cool undertones.
Are they green? You have warm undertones

The jewellery test: Which jewellery makes you look more radiant/glowing?

Silver? You most likely have cool undertones.
Gold? You are more likely to have warm undertones

The sun test: Do you get tanned or burnt(without sunscreen)?

If you tend to get reddish or burnt in the sun before you get a tan you probably have cool undertones.
If your skin turns golden brown in the sun you have warm undertones.
If you are sitting at home with inconclusive results like: "I have both green and blue veins" or "Gold metal jewelry is just as nice on me as silver metal jewelry", then you probably have a neutral(mix of cool and warm) undertone :)
Now that you have found your undertone the next step is to find your foundation and concealer. As most girls who use MAC products know MAC cosmetics has divided their foundation colours into NC and NW. The NC stands for "Neutral Cool" while NW stands for "Neutral Warm". And now comes the part where a lot of people go wrong. There is a tendency to think that "Neutral Warm" is for skin with warm undertones and "Neutral Cool" for skin with cool undertones. This is a misunderstanding. If you have warm undertones you need to use "Neutral Cool" and if you have cool undertones you have to find a foundation in "Neutral Warm".
There is a common belief that colored girls are an NC and pale girls are an NW. This is a misconception. An NW can match a colored girl just as well as a pale girl – and the other way around. You can easily be an NC-foundation but use an NW-concealer. This can be because you mainly have warm undertones but may have cool undertoned circles around your eyes where the concealer is applied and neutralises the colour.
I hope you found this useful. I'm sorry for the length of this post. I'll try to keep it shorter for the next "The science of make-up" that will be about colour correcting.
Have a lovely day guys x
Delany ♥