Hello guys!
I've got four current mascaras that I'm using that I wanted to share with you guys today. It's finally summer holiday which means I can update the blog and youtube more than usual. I do have work in my summer holiday but at least there are no exams, homework or assignments so it's all good!
Anyways I've currently been using four mascaras: Roller Lash from benefit, Better Than Sex by Too Faced, Sephora Mascara and The Mega Plush volume Mascara from Maybelline. I thought I would share my thought on them to let you know how they work on me :)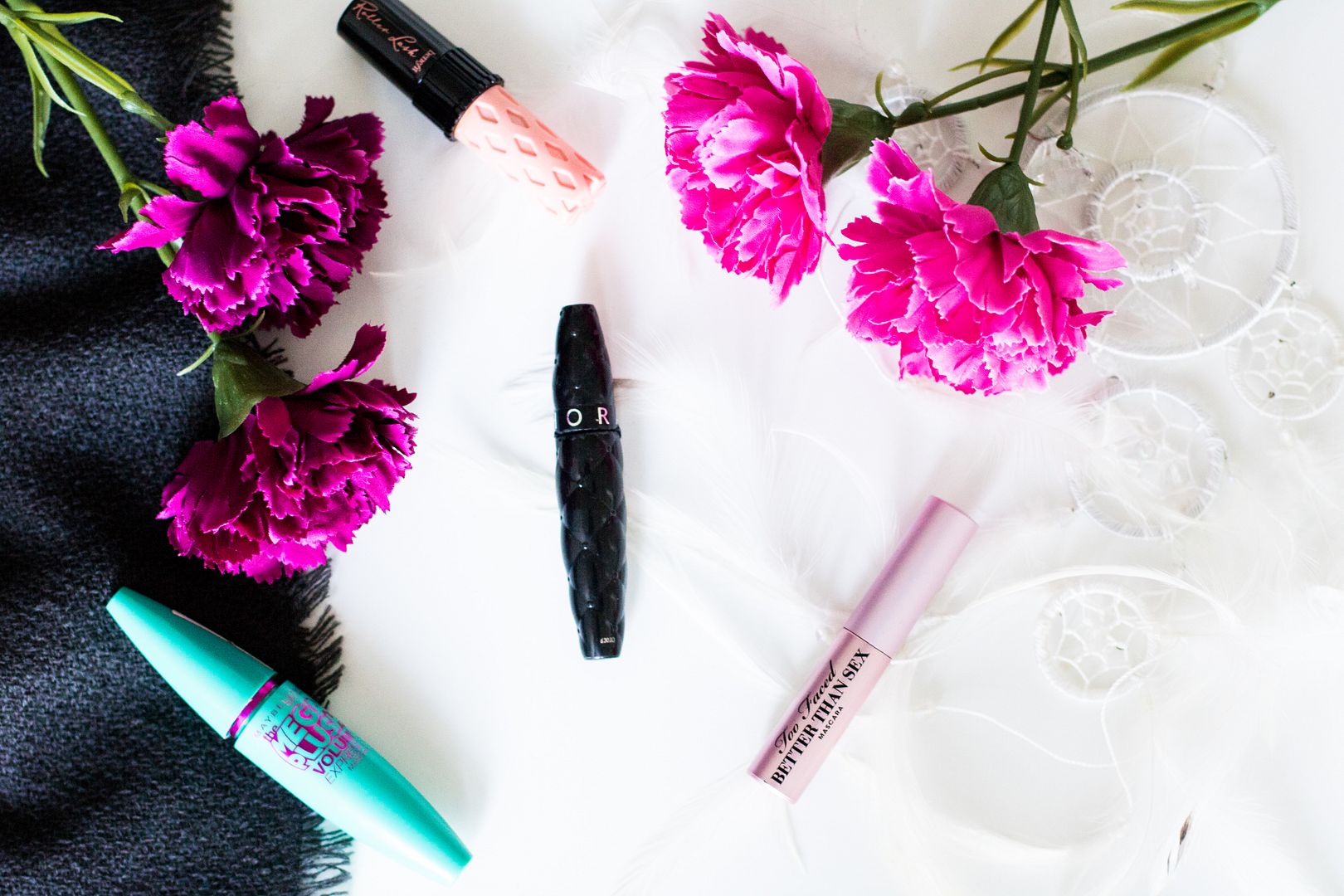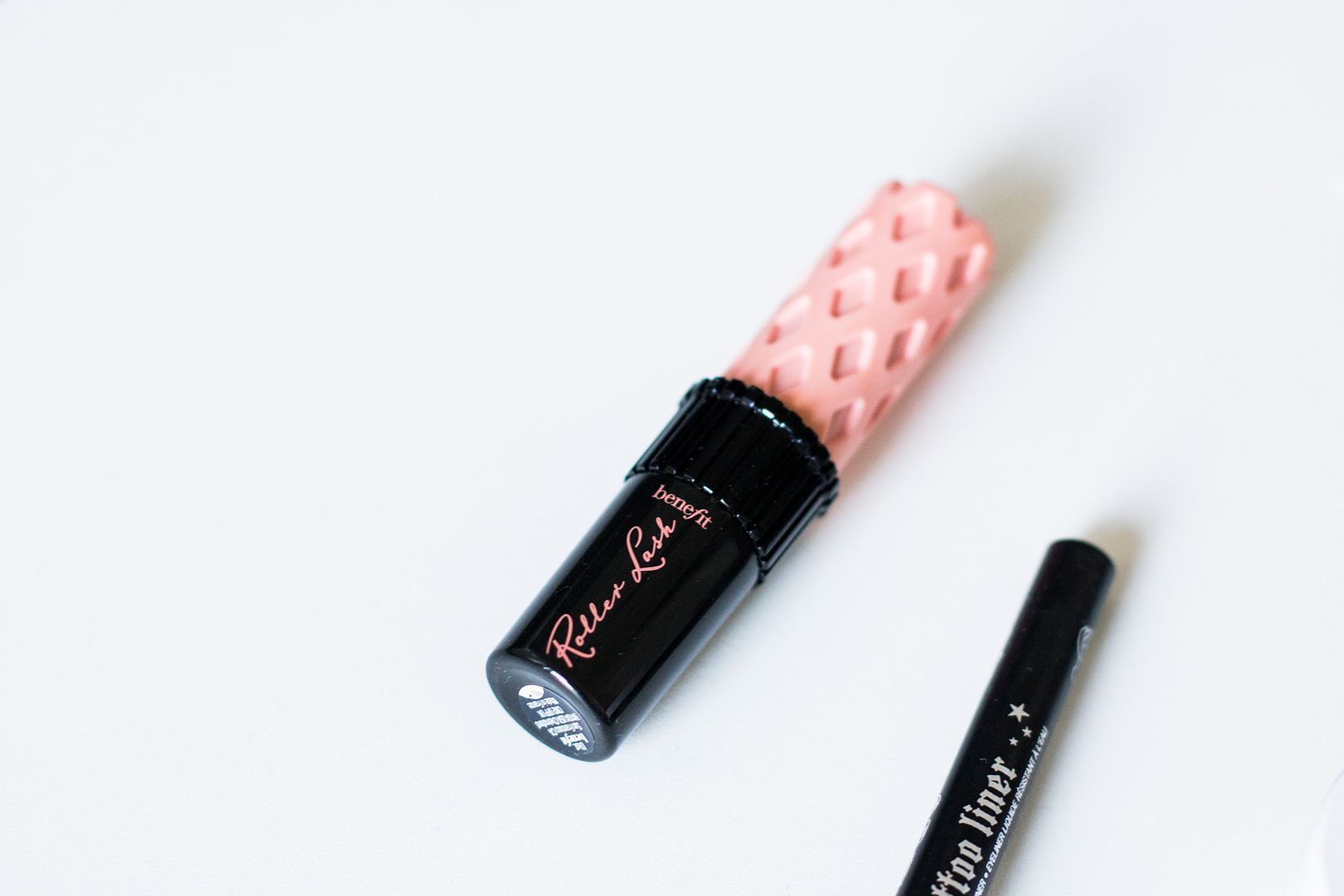 Roller Lash from Benefit
This mascara is definitely my favorite at the moment! It gives a beautiful amount of length and volume but what I like most about the mascara is that it curls my lashes at the same time. Not that all other mascaras dont do that but this one in particular does it way better than all the other mascaras I've tried! It also doesn't feel too heavy on my lashes and it stays throughout the day. Love it! Also it doesn't smudge and it's easy to apply and also I love the applicator. I just love everything about this one! It's definitely one of the best mascaras I've tried!

Better Than Sex Mascara from Too Faced
When I tried this one I wasn't that impressed at the beginning because everyone hyped about it and I didn't really feel like it lived up to all that hype. But now after trying it a few more times I actually enjoy wearing it. I feel like it gives a lot of length and it gives some volume too, but not that much though. It looks natural, it stays, it doesn't smudge and doesn't feel heavy. It's a good "go-to-mascara" that looks natural and not clumsy at all and the more I try it the more I love using it actually! So it's not that bad at all! I like it!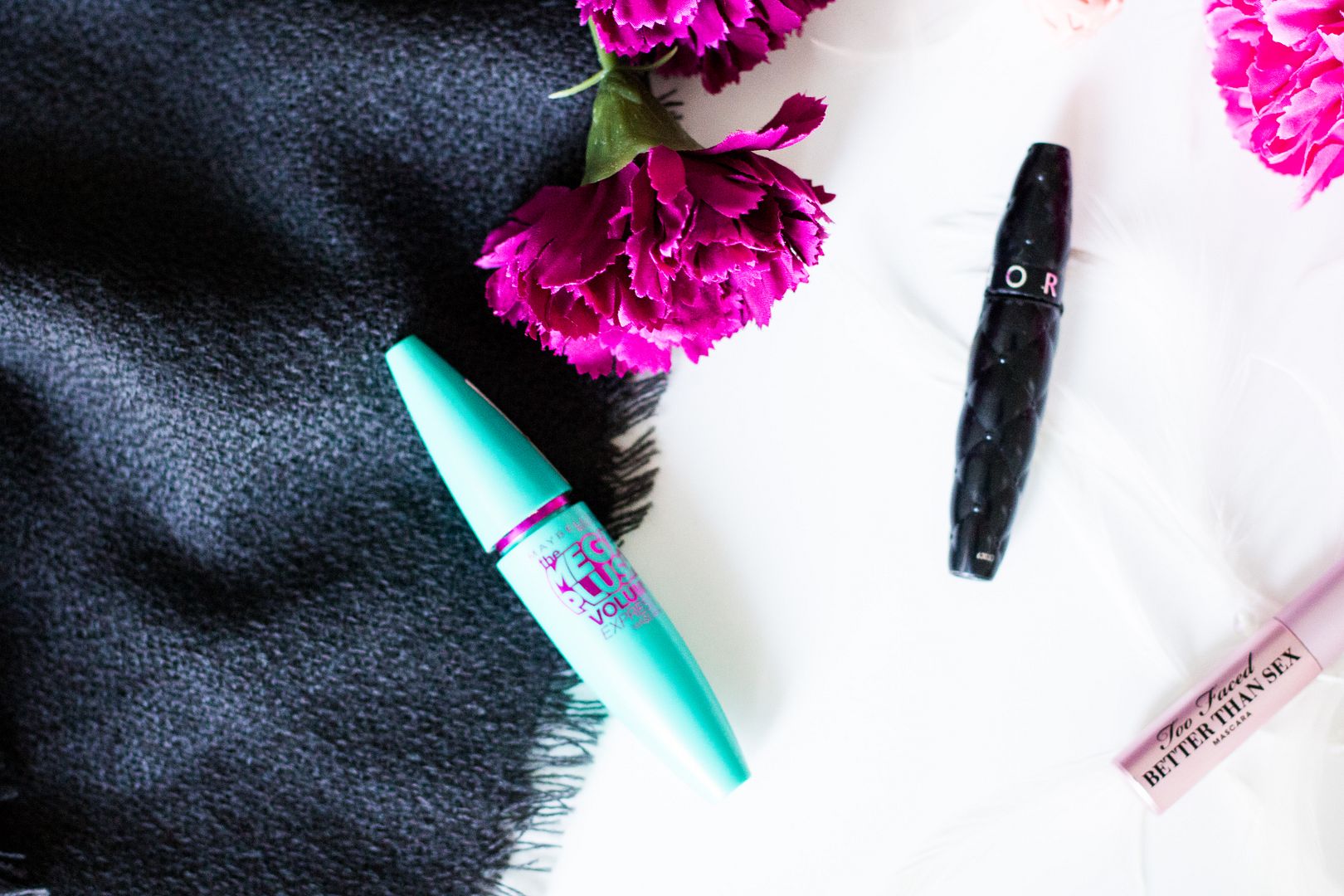 Sephora Mascara
This mascara is more affordable but not my favorite. It's a mascara I use but it's not one I love as much as the Benefit and Too Faced mascara! It gives a lot of length and especially volume but you have to be careful with applying it because it can look clumsy very quickly and the lashes sticks together very easily. It's not totally bad but if you want your lashes to look casual then I dont think this is the one for you. If you dont mind a little clumsy mascara with a lot of volume then you would love this one. I'm in the middle when it comes to clumsy mascaras and volume. Also I don't really like the applicator :-/ Some days I really dont mind and I just want as much volume as I can get but then other days I want it to look natural and more clean. So this mascara is not bad but not the best either. It's ok! :)
The Mega Plush Mascara from Maybelline
In generel I love mascaras from Maybelline. They are really good. With that said I've tried other mascaras that are much better than this one from Maybelline! This one is affordable and it stays throughtout the day and it gives volume and length: not to the extreme but more casual. I like to use this one on an everyday casual look. It's not my favorite compared to a lot of the other Maybelline mascaras, but not bad either and again it's affordable :) So it's ok!
As you can tell I really enjoy the one from Benefit and Too Faced compared to the Sephora and Maybelline one. They are not bad at all but I wish the Sephora one had a better applicator and didn't make the lashes stick to each other that much. And I think it's because of the applicator but not sure. The only reason the maybelline one is only "ok" is because I've tried their others that I've been enjoying a lot more than this one! :)
Anyways guys, hope you like this post. I don't feel that well today (Sick: fever, got a cold, headache -.-) so I'm probably going to lay down in a bit after some more blogging work :) Take Care <3