Hello everyone! <3
Lately I have had a lot of those days where I have to rush out of the door with almost no time for applying my mascara or doing that eyeliner properly because: I am late for uni or work! -.-
Oh! I haven't got the 7-8 hours of beauty sleep like we are all supposed to and neither do I think I'll ever get those 8 hours of beauty sleep but it's okay
I have 9 products I wanna share with you guys that I've been loving especially when I only have about 10 min to get ready: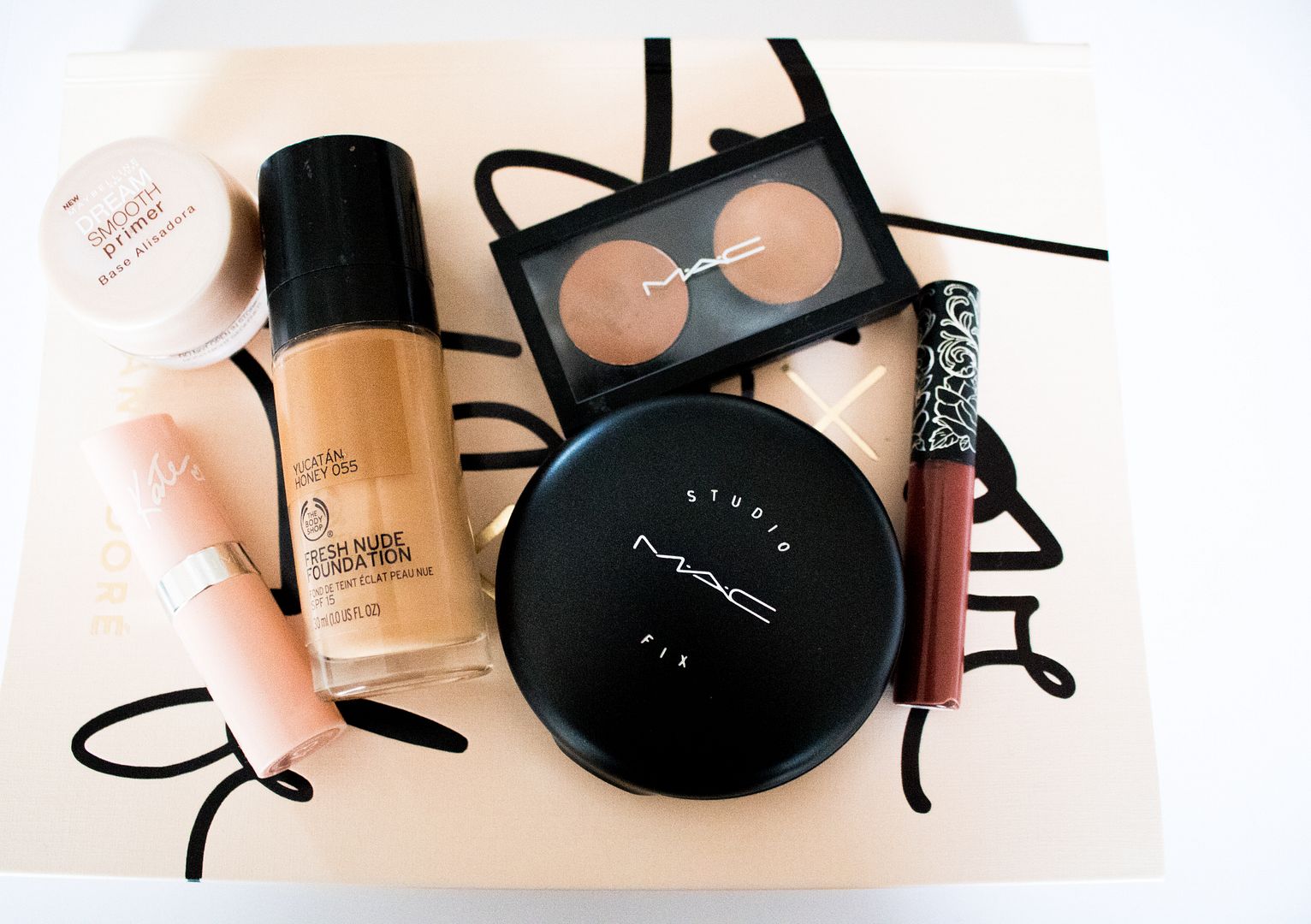 I start off with applying the "Maybelline Dream Smooth Primer" which I really love atm. Then I use my "MAC Studio Finish Concealer Duo" to "hide" any dark spots and dark circles under my eyes. Mine is the shade NW40/NC45. The shade is perfect for my skintone and it is so easy to work with!
Then it's time for the foundation; I use the Fresh Nude Foundation from The Body Shop in the shade Honey 055! It is so natural and it doesn't look or feel like you are wearing anything. Afterwards I finish off with the MAC Studio Fix in NC45 to have more of a matte look, but sometimes I just apply the foundation and I'm good to go! :)
For my lips I'll first be applying the Kat Von D liquid Lipstick in the shade "Plath" which is a "dark red/orange"-color and afterwards I'll be applying my favorite Rimmel London Kate Moss Matte Lipstick in the shade 43, which makes the lips look a lot more natural!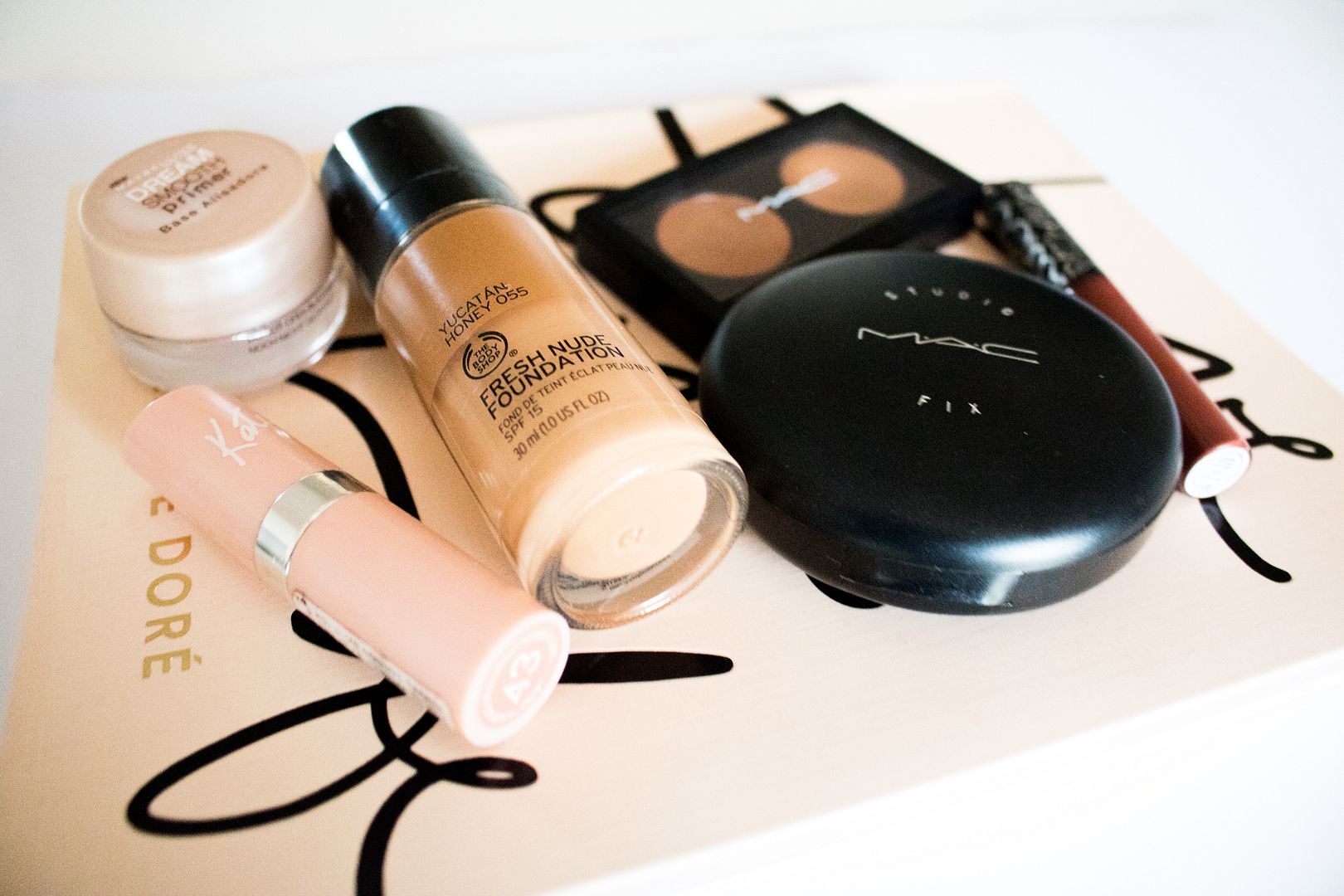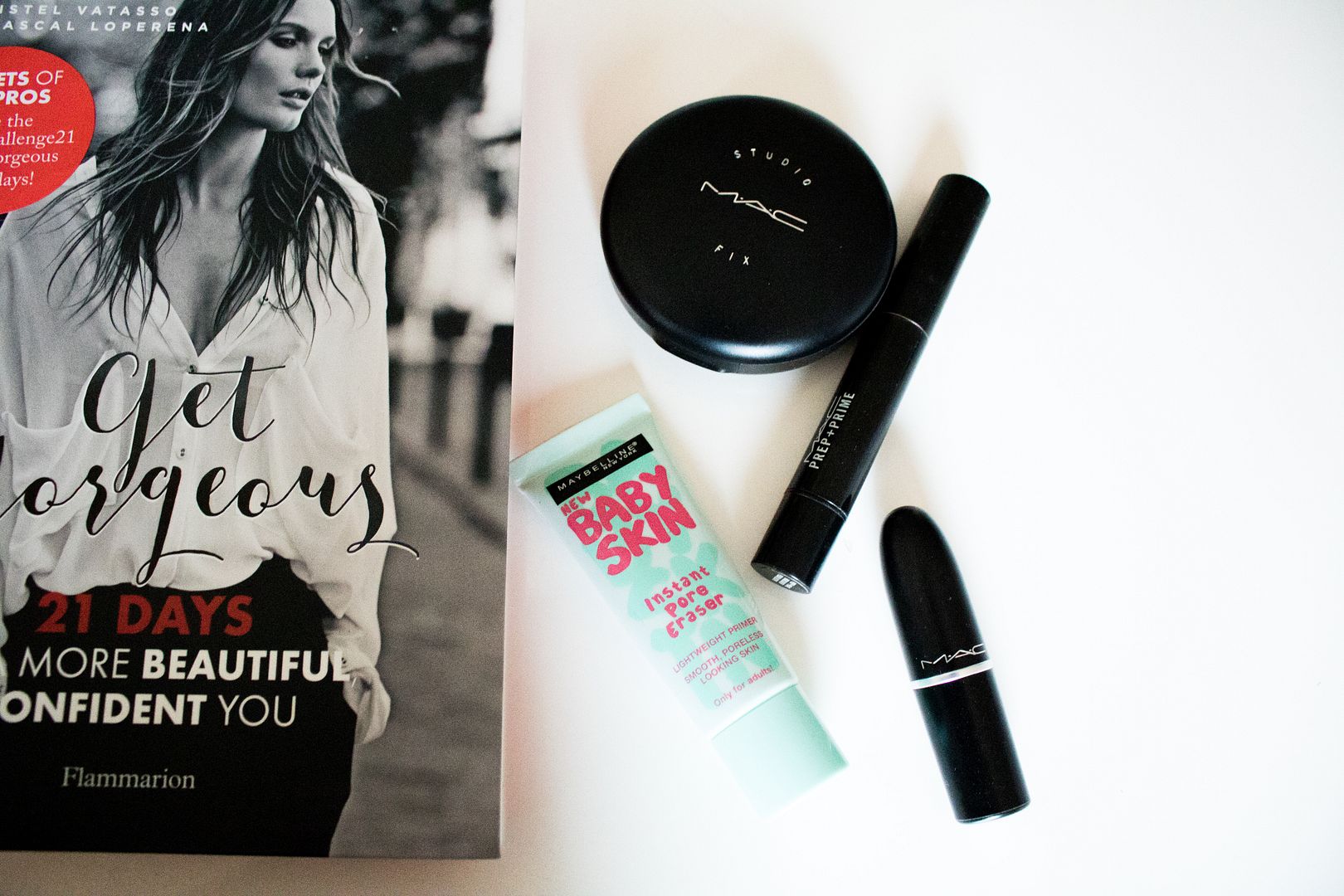 Another "twist" if I don't feel like applying a lot of concealer or foundation is that I will prime my face again, this time with the Maybelline Instant Pore eraser and then I'll go directly to conceal with my Mac Prep+Prim only underneath my eyes and then I'll go directly to the powder: MAC Studio Fix NC44.5! For my lips I will go for my MAC lipstick in the shade "persistence" and I'm good to go! :)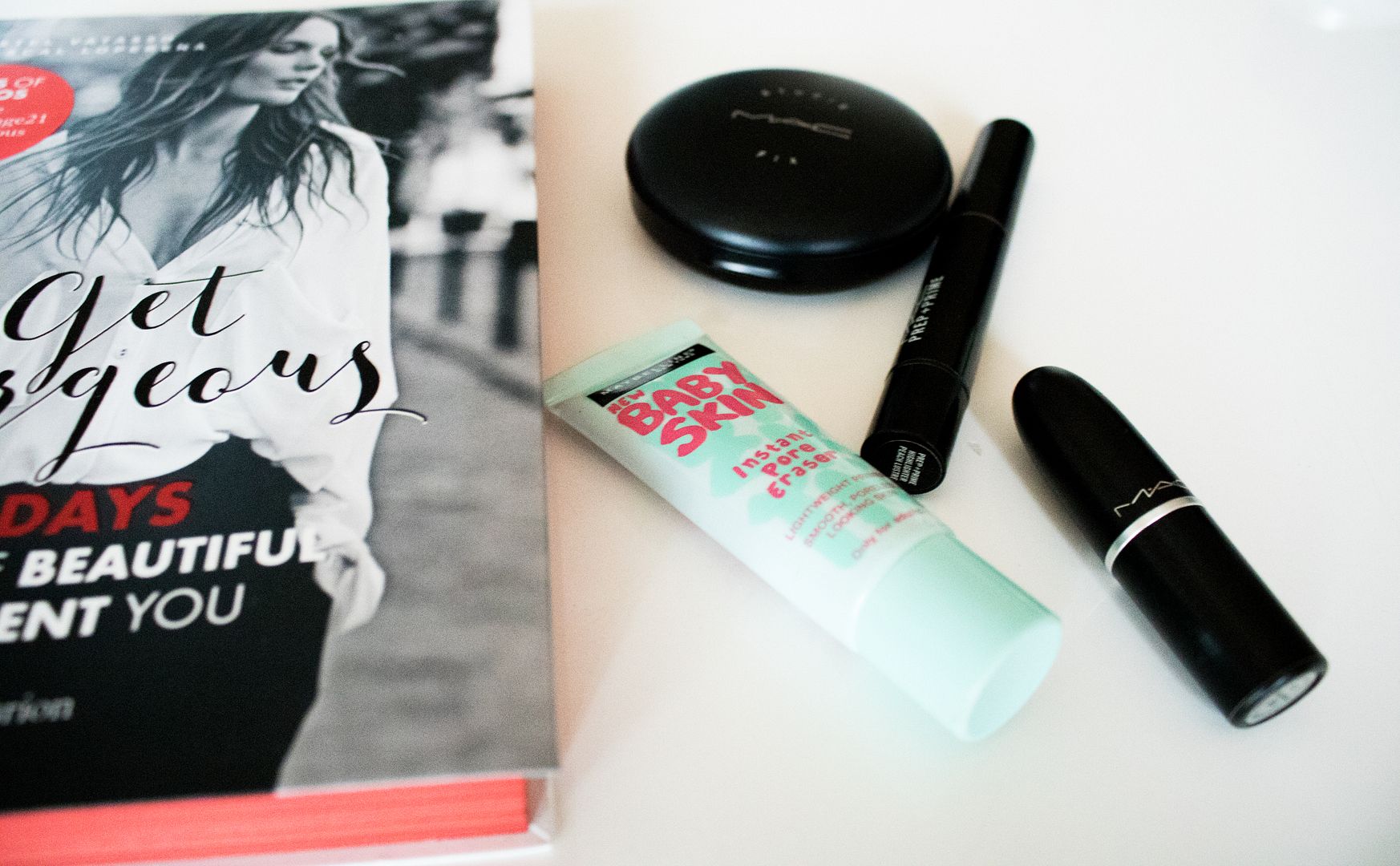 Take Care <3
"To be yourself in a world that is constantly trying to make you something else is the greatest accomplishment."

(Ralph Waldo Emerson)